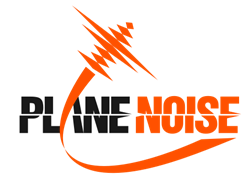 Port Jefferson, NY (PRWEB) September 25, 2014
PlaneNoise™, the leading provider of dedicated airport and aircraft noise complaint management solutions in the US, today announced that Destin-Fort Walton Beach Airport (KDTS) in Destin, Florida, is now using the PlaneNoise™ Complaint Box to enhance its noise comment handling process.
"Our PlaneNoise™ Complaint Box is assisting Okaloosa County Airports in implementing its aggressive noise abatement program by providing increased intelligence on where Destin-Fort Walton Beach Airport comments are being generated, how often and by whom," said PlaneNoise™ Founder and President, Robert Grotell. "Given the helicopter and other aircraft noise sensitivities of the airport's surrounding neighborhoods, PlaneNoise™ is providing Okaloosa County Airports management and staff with critical data needed for planning, improved airport user and stakeholder interactions and further enhancing the airport's overall community compatibility."
PlaneNoise™ Complaint Box is an innovative, affordable cloud-based aircraft noise complaint management application that automates and simplifies the labor and cost intensive tasks of noise complaint collection, investigation, response, database management and reporting.
"PlaneNoise™ Complaint Box was up and running in two weeks and is now providing Destin Airport's neighbors with a quick and easy way to file noise comments. We're able to review the comments online in realtime and identify noise sensitive areas before issues are escalated at the stakeholder level," said Mike Stenson, Okaloosa County Airports Deputy Director.
PlaneNoise™ is a service of Grotell Consulting, Inc., an aviation noise consultancy established in 2007 serving public and private clients with a focus on noise complaint management solutions and noise abatement compliance monitoring.
To find out more about PlaneNoise™, please visit http://www.planenoise.com.