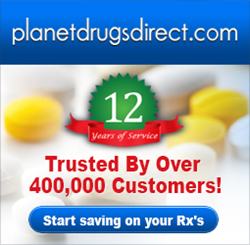 Generic drugs approved by FDA go through same rigorous tests as their branded counterparts.
Winnipeg, Canada (PRWEB) May 07, 2014
Whether you need to treat a chronic or short-term illness in the United States, the high cost of medications can become a serious burden. The good news is that there are budget-friendly alternatives.
Instead of choosing a brand-name drug, opt for a generic one. Generic drugs are 30 to 80 percent less expensive than brand names. Just because it's lower in cost does not mean it's lower in quality. Generic drugs must meet the same high standards by the FDA when approved. Generic drugs are also required to have the same active ingredient, dosage form, strength and administration route as brand name drugs. In addition, all generic testing, packaging and manufacturing sites must have the same quality standards as its counterparts.
On April 1st, 2014 on the Food and Drug Administration website, it was announced that Furosemide, the generic drug version to Lasix was approved by the FDA. This medication is used in prevention of salt absorption for patients being treated for hypertension/heat, kidney, other liver conditions It is a good example to use to compare the cost savings on generics vs a brand.
For example on PlanetDrugsDirect.com, 80 mg of Lasix retails for approximately $1.31 per tablet, whereas Furosemide (generic version) retails for approximately 32 cents a tablet.
Purchasing medications online is becoming common practice. More and more patients are choosing to purchase their medications from CIPA-certified Canadian pharmacies as an alternative to purchasing meds in the United States.
Each CIPA pharmacy is regulated and licensed by the government for safety and ensure quality prescription drugs at affordable prices. According to the U.S.-based National Bureau of Economic Research, U.S. pharmacies charge 52.5 percent more for the five top-selling brand-name medications in addition to other drugs.
About Planet Drugs Direct: Planet Drugs Direct has earned its reputation by providing consumers worldwide with discounts on top-quality medications with valid a prescription from a licensed practitioner, and a toll free customer service number (1-888-791-3784). A certified member of the Canadian International Pharmacy Association (CIPA) and verified by EDrugSearch and PharmacyChecker. Planet Drugs Direct uses BuySafe practices for its customers.