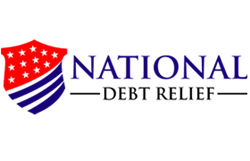 Customers may also want to consider 'booking the shoulders.'
New York, NY (PRWEB) July 14, 2015
National Debt Relief recently shared in an article published June 27, 2015 some tips to consider when going on a vacation. The article titled "11 Tips For Planning A Great Vacation" discusses some useful tips for families or even individuals who are planning to get some rest and recreation away from the stress of life.
The article explains that it is a great idea to visit other countries, like those in Europe or even in Asia where they can stretch their dollars. The idea is to visit places where the US dollar is strong in order to enjoy a vacation while using the least amount of money. Of course, the tradeoff is that the stronger the dollar, the more challenging it becomes to look for great places.
There is also what some people would refer to as booking the shoulders or more commonly referred to as off-season trips. These are called shoulders because they happen right before or immediately right after a peak season. The idea is that the prices for almost everything from hotel rooms to plane tickets to food will be less compared to booking during peak season.
The article also shares how parents who travel with their kids should consider hotels that offers kids' programs. There are some hotels that offer programs for children like egg hunting or even just getting acquainted with the establishment. This gives parents a few hours of peace and quiet.
It is also important to carefully check all of the fees and charges in the hotel room especially if the vacation will stretch out for a few weeks. The article explains that hotel rooms and airplane fees are much alike when it comes to charging various items. From the bottled water to those chips in the drawer, these individual prices may accumulate and lead to an unsuspectingly large bill in the end.
To read the full article, click this link: https://www.nationaldebtrelief.com/11-tips-for-planning-a-great-vacation/