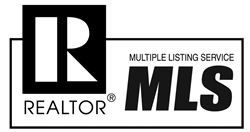 I don't think Plano real estate is going to depreciate year-over-year for quite some time given the local economy is booming and will likely continue to do so for a while
Dallas, TX (PRWEB) October 28, 2014
With October already halfway over, the fall season is really starting to affect the housing market in Plano. Prudential Texas Properties reports that demand and home values have been trending downward in recent weeks, but not enough to create any cause for concern over the strength of the market.
Altos Research, a California-based real estate analytics company, reports the demand for homes in Plano have eased since the start of September, which is actually good news for the community that experienced an incredible level of competition for available homes in the spring season. Altos uses a unique figure called the Market Action Index to measure the local conditions to determine whether they are trending up in favor of sellers or down in favor of buyers based on a neutral value of 30.
During the height of the real estate season, the index was marked around 51, well into seller's territory. It hovered around this level for much of the summer and only began its descent in August and really started to drop off at the tail end of the month and into September. As of October 10 the index was marked at 44.04, still a very strong seller's market.
However, buyers can rejoice in the fact that home values are moving downward as a result of the lessening demand for Plano homes. The median single-family home in Plano was valued at $341,319 after consistent downward movement that began in May when the median value was around $380,000. Values are still higher than they were a year ago, showing that despite the seasonal slowdown this market is still in pretty good shape.
"I don't think Plano real estate is going to depreciate year-over-year for quite some time given the local economy is booming and will likely continue to do so for a while," says DD Flynn VP of Marketing at Prudential Texas Properties. "People from all over the country are vying to get Plano real estate and it really just goes to show how amazing of a community it is here."
Plano home buyers will also get a bit of a break when it comes to available inventory here. Altos reported that as of October 10 the amount of available homes has downticked week-over-week but is much higher than it was at the start of the spring buying season in March. There were about 625 available Plano homes as of the second week in October.
At the same time, the average time a home is spending on the market has increased fairly substantially since August with the average property spending about 67 days on market as of October 10.
Click here for a 60-second Plano home market update.
©2014 BRER Affiliates LLC. An independently owned and operated broker member of BRER Affiliates, LLC. Prudential, the Prudential logo and the Rock symbol are registered service marks of Prudential Financial, Inc. and its related entities, registered in many jurisdictions worldwide. Used under license with no other affiliation with Prudential. Prudential Texas Properties is an independently owned and operated member of BRER Affiliates LLC. Equal Housing Opportunity.