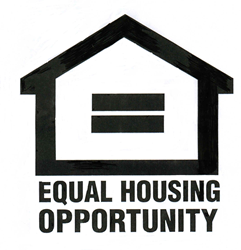 Plano is becoming more and more desirable by the day as a smaller-scaled city in which to live compared to neighboring Dallas and Fort Worth.
Dallas, TX (PRWEB) December 26, 2014
This time of the year there is always an inevitable slowdown of the real estate market, even in the fast-paced North Texas communities like Plano, but conditions are still showing a lot of strength as locals look toward the holidays. Berkshire Hathaway HomeServices PenFed Realty Texas reports the conditions in Plano have improved year-over-year, showing the tremendous growth of this Dallas suburb.
In the past year, the Plano real estate market has seen the median single-family home value increase substantially and then settle back down a bit, landing above where it ended 2013, according to statistics from Altos Research, a California-based real estate data company. As of December 12, the median single-family home value was marked at $344,100, up from about $334,000 a year prior.
Demand is definitely one factor playing into this trend, which has been in favor of home sellers for all of the last 12 months because of the severe lack of available inventory. Although the seller favor has subsided, it's still strong enough to show that Plano home buyers are among many. Altos' unique figure the Market Action Index, which measures from a neutral value of 30 whether trends are up in favor of home sellers or down in favor of buyers, was marked at a seller-favored 45.87. During the same time last year the index was slightly lower around 42. Demand is likely to improve in 2015 as well with new developments popping up throughout town.
One major attraction for home buyers in Plano is the West Plano Village, slated to open in spring 2015. According to a December 17 report by the Community Impact Newspaper, this project has been in the works since 2011 but was halted after the recession. Situated on Dallas North Tollway and Parker Road, the project will include 60,000 square feet of office space and 90,000 square feet of retail as well as new restaurants and a cinema.
"Plano is becoming more and more desirable by the day as a smaller-scaled city in which to live compared to neighboring Dallas and Fort Worth," says DD Flynn VP of Marketing at Berkshire Hathaway HomeServices PenFed Realty Texas. "It's just a wonderful place to live because residents here still have access to all the world-class amenities nearby."
Click here for a 60-second Plano home market update.
About PenFed Realty , LLC
PenFed Realty, LLC, wholly owned by PenFed (Pentagon Federal Credit Union), is a full-service real estate company with an annual sales volume over $2.8 billion; serving PenFed members as well as the general public. Over 1,700 top-notch sales professionals work out of PenFed Realty's 50+ offices to provide complete real estate services nationwide.
PenFed Realty is an independently owned and operated franchisee of BHH Affiliates, LLC. Berkshire Hathaway HomeServices and the Berkshire Hathaway HomeServices symbol are registered service marks of HomeServices of America, Inc.
About Berkshire Hathaway HomeServices
Berkshire Hathaway HomeServices, based in Irvine, CA, is a real estate brokerage network built for a new era in residential real estate. The network, among the few organizations entrusted to use the world-renowned Berkshire Hathaway name, brings to the real estate market a definitive mark of trust, integrity, stability and longevity. Berkshire Hathaway HomeServices in early 2014 was named "Real Estate Agency Brand of the Year" by consumers in the 26th annual Harris Poll EquiTrend® study of the largest real estate networks.
Irvine, CA-based HSF Affiliates LLC operates Berkshire Hathaway HomeServices, Prudential Real Estate and Real Living Real Estate franchise networks. The company is a joint venture of which HomeServices of America, Inc., the nation's second-largest, full-service residential brokerage firm, is a majority owner. HomeServices of America is an affiliate of world-renowned Berkshire Hathaway Inc.