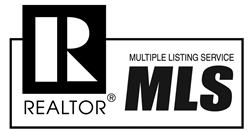 New developments are coming in, national corporations are moving here. This is a great place to be right now
Dallas, TX (PRWEB) October 09, 2014
Home buyers eager to grab a great home in the community of Plano may be looking to strike while the iron is hot given recent conditions. Prudential Texas Properties reports, citing data from a September 19 report from Altos Research, market conditions in Plano are looking to show an increasing amount of favor on local home buyers as home prices have been edging down and inventory is on its way up.
Altos, a California-based real estate analytics company, reports the median single-family home price in Plano is currently $347,842. This median price point is well below the high-point home prices saw earlier in the year. Prices were rapidly gaining throughout the early months of 2014, eventually peaking in early May at a median value right around $380,000.
Since that peak, prices have taken a turn toward the more affordable end of the spectrum. Plano home prices have been on a downward trend since that peak period and look to continue through the early weeks of fall.
While home prices have been downticking, the amount of available homes is on the rise. Altos reports an inventory of about 626 properties in Plano as of September 19. This value has been on the rise since spring time, adding more and more properties to the market since late March.
These are extremely advantageous conditions for home buyers as the boost in inventory is giving a wider range of properties to choose from.
"There's a lot of excitement around the Plano community right now," says DD Flynn VP of Marketing at Prudential Texas Properties. "New developments are coming in, national corporations are moving here. This is a great place to be right now."
According to Altos' unique value known as the Market Action Index, market favor still remains firmly in the hands of home sellers, but the buyer's side of the market is making strides every day. The MAI indicates buyer or seller favor from a neutral value of 30. Any value above 30 indicates seller favor while any value below shows favor toward buyers. With an MAI of 45.27, conditions are skewed heavily in favor of buyers, but this is a softer skew than seen in previous months indicating that favor is edging closer to neutral standards.
Click here for a 60-second Plano home market update.
©2014 BRER Affiliates LLC. An independently owned and operated broker member of BRER Affiliates, LLC. Prudential, the Prudential logo and the Rock symbol are registered service marks of Prudential Financial, Inc. and its related entities, registered in many jurisdictions worldwide. Used under license with no other affiliation with Prudential. Prudential Texas Properties is an independently owned and operated member of BRER Affiliates LLC. Equal Housing Opportunity.