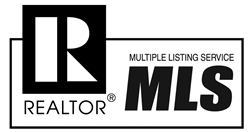 Home value appreciation in North Texas is great news for sellers and it goes to show that this market is in such high demand
Dallas, TX (PRWEB) August 25, 2014
Throughout much of the country and North Texas, demand for homes has brought home values up and out of the depths caused by the Great Recession. Prudential Texas Properties (http://www.prutexas.com) reports home values skyrocketed in 2013, and home buyers who were finally ready to get into the market had to sit back at the sidelines in hopes of values returning to sustainable levels.
According to the National Association of REALTORS®, home price appreciation has fallen to its slowest pace since 2012, as 19 measured markets saw double-digit gains compared with 37 areas last quarter. The report, released August 12, reported that the second quarter of 2014 saw 47, or 27 percent, of markets post lower median home values year-over-year.
The good news is that the total existing home sales, which includes both single-family homes and condos, upticked 5.8 percent to a seasonally adjusted rate of 4.87 million compared with 4.60 million units in the first quarter.
This trend is reflected in local North Texas markets as well, such as Plano. According to Altos Research, a California-based real estate analytics company, the median single-family home value spent much of the start of 2014 on the rise, but has since begun to taper off. Hitting its stride and 12-month high in May, the median value rose rough $70,000 in eight months.
"Home value appreciation in North Texas is great news for sellers and it goes to show that this market is in such high demand, but home buyers are more at ease now that values are showing more sustainable trends," says DD Flynn, VP of Marketing at Prudential Texas Properties. "This is still such a strong market, and it's great to see that it is finding some balance."
Another trend playing into the slowing home value appreciation is the influx of inventory in Plano. Altos reported as of August 8 there were about 600 available homes, up from its low point of about 434 homes in April.
Check out this 60-second Plano housing market update.
©2014 BRER Affiliates LLC. An independently owned and operated broker member of BRER Affiliates, LLC. Prudential, the Prudential logo and the Rock symbol are registered service marks of Prudential Financial, Inc. and its related entities, registered in many jurisdictions worldwide. Used under license with no other affiliation with Prudential. Prudential Texas Properties is an independently owned and operated member of BRER Affiliates LLC. Equal Housing Opportunity.