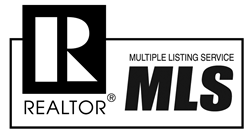 The easing of home prices will allow more families to get into the right homes, but there is still plenty of competition to keep things lively and healthy
Dallas, TX (PRWEB) September 09, 2014
As a part of the searing North Texas housing markets, where homes have been flying off the shelves, Plano has seen its share of competition for local homes. However, home buyers wanting to get a piece of the Plano market are in for a treat as Prudential Texas Properties reports that conditions are easing in favor of home buyers with prices coming down after extreme hikes.
According to an August 15 report by Altos Research, a California-based real estate analytics company, the median single-family home value in Plano has been on a downward trend since about the beginning of May. The current median home value in Plano is $356,601, which is a tempering of price after it reached as high as $380,000 in early to mid-May.
This easing of prices comes after a strong period of growth for Plano. Prices had been on an upward trend since September 2013, working their way up from the median price of about $300,000 noted at that time. These steep increases have edged many home buyers out of the market in Plano, but with the recent break in prices, now may be the time for home buyers to strike it big on the Plano housing market.
"This is a great time for home buyers in Plano," says DD Flynn VP of Marketing at Prudential Texas Properties. "The easing of home prices will allow more families to get into the right homes, but there is still plenty of competition to keep things lively and healthy, which is great for the market as a whole."
Altos measures buyer and seller action through a unique value known as the Market Action Index, which indicates from a neutral value of 30 whether trends are looking up in favor of sellers or down in favor of buyers. With an MAI of 47.92, Plano home sellers are in favor as the number of available homes is outnumbered by the amount of home buyers who want to get into these homes.
Despite this large skew in favor of home sellers, Altos notes a downward trend in this value, indicating that conditions are starting to mellow out just a little bit and are getting closer to more even and healthy trends for buyers and sellers.
Click here for a 60-second Plano home market update.
©2014 BRER Affiliates LLC. An independently owned and operated broker member of BRER Affiliates, LLC. Prudential, the Prudential logo and the Rock symbol are registered service marks of Prudential Financial, Inc. and its related entities, registered in many jurisdictions worldwide. Used under license with no other affiliation with Prudential. Prudential Texas Properties is an independently owned and operated member of BRER Affiliates LLC. Equal Housing Opportunity.