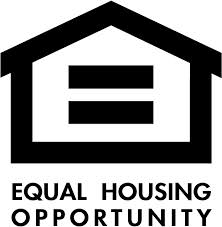 As the Toyota headquarters and other major corporations bring their business to Plano, home owners are going to be coming here in droves
Dallas, TX (PRWEB) June 27, 2014
As the real estate market continues to heal, there are some markets recovering much more quickly than others. Prudential Texas Properties reports home owners in the state are likely to see equity gains, a trend that is helping to further spur the housing market recovery.
A recent CoreLogic report found that 96.7 percent of homes in Texas that hold a mortgage have equity, which is the top-performing state in the country. With Montana, Alaska, North Dakota and Hawaii rounding out the top five equity-rich homes, the report found that more than 300,000 residential properties have seen an equity gain in the first quarter of 2014.
Looking on a more granular level, the Plano, Irving and Dallas region of Texas came in No. 2 in the state directly below the Woodlands and Sugar Land region in terms of equity-holding home owners. The report found that 96.2 percent of home owners are looking at positive equity in the Plano region, which is just one of the reasons why this city has become one of the most desirable to purchase a home.
"Plano is one community in the North Texas region that isn't overlooked by Dallas or Fort Worth, and it's just going to continue down this path," says DD Flynn VP of Marketing with Prudential Texas Properties. "As the Toyota headquarters and other major corporations bring their business to Plano, home owners are going to be coming here in droves."
According to Altos Research, a California-based real estate data company, the average property is being snatched off the market more rapidly by the week. The Average Days on Market began to drop dramatically in March, falling to its lowest 90-day average of 64 days on June 13. Couple this figure with the increasing supply of homes in Plano and it's clear that home buyers and sellers are incredibly active in the North Texas city.
Click here for a 60-second Plano home market update.
©2014 BRER Affiliates LLC. An independently owned and operated broker member of BRER
Affiliates, LLC. Prudential, the Prudential logo and the Rock symbol are registered service
marks of Prudential Financial, Inc. and its related entities, registered in many jurisdictions
worldwide. Used under license with no other affiliation with Prudential. Prudential Texas
Properties is an independently owned and operated member of BRER Affiliates LLC. Equal
Housing Opportunity.