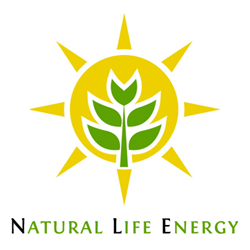 Life is more than a box of chocolates. Eat more plant foods to rejuvenate your life.
Passaic, NJ (PRWEB) November 25, 2015
Natural Life Energy (NLE) relaunches its plant based diet nutrition website with a mobile-friendly and fresh new visual design that provides for a more user-friendly experience. The more intuitive design and navigation makes it easier to access resources that include the health promoting books, The God-Awakening Diet and Put Your Organ Cleanses In Order Before Your Organs Put You Out Of Order.
The new design and navigation play an important role in being able to more easily access scientifically driven data that supports the disease reversing benefits of a whole food plant based diet and traditional medicine. Access to this information is especially important at this point in time when chronic diseases like heart disease, cancer, auto-immune diseases, diabetes, and arthritis are on the rise despite access to Western medicine.
Natural Life Energy researches data to identify plant foods that contain nutrients and phytonutrients that have been shown to arrest and reverse disease. NLE analyzes information from sources like Dr. Sebi and Dr. Greger to scientifically validate the healing properties of plant nutrients and the efficacy of traditional medicine. Resources like the herbalist Dr. Sebi play a important role in identifying the best plant foods and herbs used in traditional medicine, and Dr. Greger is an invaluable resource because of his meta-data driven research that scientifically supports the use of plants foods and herbs in reversing disease.
Visit naturallifeenergy.com for more information about using a plant based diet and plant herbs in reversing disease.