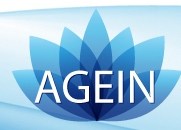 The most significant growth is expected in those products designed to help slow the hands of time or reduce the visible signs of aging. Why? Because of the aging population.
Boston, MA (PRWEB) August 12, 2013
Agein.com, the Internet's premier anti-aging web site that focuses on anti-aging tips, news, and advice from some of the foremost experts in the industry, comments on the growing use of sustainable plant cell cultures in natural anti-aging products and the impact the baby boomer generation will have on the personal care industry.
According to the latest research, the global cosmetics industry is expected to grow 7.7% annually between 2012 and 2016, reaching $31.84 billion in sales. One of the main driving forces behind the worldwide growth is the emergence of technologically advanced anti-aging ingredients like plant cell cultures. (Source: "Global Cosmeceuticals Market Outlook 2016," SlideShare.net, April 2013; http://www.slideshare.net/pharma3b/global-cosmeceuticals-market-outlook-2016.)
"The most significant growth is expected in those products designed to help slow the hands of time or reduce the visible signs of aging. Why? Because of the aging population," says Laura Foreman, Agein.com's Anti-Aging Life Coach. "Over the next 16 years, roughly 10,000 baby boomers will turn 65 each day, accounting for 35% of the U.S. population. That means there will be a huge, sustained segment of the population looking for anti-aging products that incorporate plant stem cells." (Ibid.)
According to Foreman, a large number of scientifically validated studies have shown that plant stem cells reverse the signs of aging through cell rejuvenation. As we age, the skin renewal process slows down; one way to reverse this is with plant stem cells. Isolated plant stem cells are modified at the cellular level with specific functions, and when applied to the skin, help revitalize human stem cells, she states.
"Results from one clinical study showed that those who used a product with a plant stem cell ingredient saw skin density increase 12.7% compared to the placebo," Foreman notes. "On top of that, the plant stem cell successfully reduced the wrinkle depth in crow's feet area by 19% after just 28 days, and by 26% after two months of treatment. Overall the skin was tighter and smoother." (Source: D. Schmidt and F. Zulli, "Use of Plant Cell Cultures for a sustained Production of Innovative Ingredients," SOFW Journal Sept. 2012: 2-10.)
Not only do products that use plant stem cells help people look younger by preserving the skin stem cells, Foreman notes, but they are also environmentally friendly. While some products use rare plants that have been cultivated specifically for the cosmetic industry, their efficacy is open for debate. Not only that, but it can take tons of a single plant to extract the small, desired amount of plant cell material.
Plant stem cell use, on the other hand, because it is duplicated on the structural level, can be created and replicated from one tiny leaf, Foreman explains. In addition, the use of plant cell cultures allows for controlled production and is not contingent upon the seasons or weather. There is also no risk of contamination from pesticides.
"At Agein.com, we believe plant stem cells are far superior to cultivated wild plants when it comes to creating anti-aging products," Foreman concludes. "Not only have plant stem cells been shown to combat aging, making skin look younger and smoother, but they are also better for the environment. And with an aging North American population, those anti-aging personal care products that use plant stem cells are only going to become more and more popular."
About Agein.com: Agein.com's goal is to provide the latest anti-aging breakthroughs and advice in an easy-to-read format that gives readers the real, useful techniques to help maintain a youthful appearance. Agein.com's anti-aging experts specialize in diet, fitness, beauty and skin care, and how all of these areas affect the way people look and feel. Agein.com also provides information on all of the latest advances in anti-aging research, the hottest anti-aging trends in Hollywood, and beauty tips from Laura Foreman, Anti-Aging Life Coach.