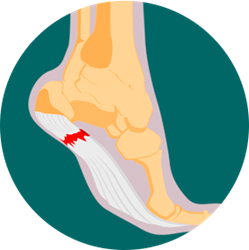 New York, NY (PRWEB) March 04, 2016
The term "myofascial" refers to a muscle and the connective tissue that surrounds it. When muscles and their surrounding connective tissue are injured or placed under stress, they can contract and become tight and knotted, a condition known as a "myofascial trigger point."
Diagnosis of trigger points had traditionally been by touch. Pressing on the point the patient described as painful, the physician would feel and visually look for a twitch in response to his touch. It took a very skilled physician to feel small nodules ranging from the size of a piece of rice to a small pea.
Elastography
In 2007 studies began using magnetic resonance elastography to confirm the presence of trigger points. The theory was that since trigger points were areas where muscles were tight and elastography was able to measure stiffness in soft tissue that these tiny trigger points should be visible on elastography.
Trigger points are very common and, until now, have frequently been missed as the cause of severe pain. The characteristics of trigger points are pain when pressure is applied, the pressure then causes the muscle fibers to shorten or contract, and the pain radiates outward from the point of pressure ("referred pain").
Elastography has been used for some time to diagnose cancer and diseases of the liver, but doctors at NYDNRehab are now using this specialized ultrasound technique to confirm their diagnosis of trigger points.
It is believed that many patients diagnosed with chronic pain or fibromyalgia may actually be suffering from painful nodules. Knots in tissue do not respond to pain medication, and patients with undiagnosed nodules can suffer for years. The use of elastography to positively identify trigger points as the cause of a patient's pain could offer hope to untold numbers of chronic pain sufferers.
Myofascial Trigger Point Therapy
Myofascial trigger point therapy includes the use of massage therapy; the application of compression, stretching, and contraction; and a technique known as "dry needling." For some patients, even the slightest pressure may be too much. Others may actually request more intense manipulation. When massage and stretching techniques do not work for plantar fasciitis treatment, doctors may try dry needling (a type of acupuncture or intramuscular stimulation where tiny needles are gently inserted in or near the knotted tissue) to relieve their pain.
Dry needling is considered a reasonable option for treating trigger points when other conservative methods have failed. The procedure rarely results in serious side effects in the lower limbs. The most common side effects are mild bleeding, muscle soreness, and bruising.
About New York Dynamic Neuromuscular Physical Therapy
NYDNRehab is the first clinic in the United States using elastography to diagnose the presence of trigger points as the cause of plantar fasciitis.
The motto of New York Dynamic Neuromuscular Physical Therapy is "Movement is Life." Their goal is to stay abreast of the latest research and diagnostic advancements in the fields of rehabilitation and physical medicine.
It is the NYDNRehab philosophy that patients will only achieve a pain-free existence without medical intervention if they know how to control their own pain. Therefore, time and care is given to teaching patients how to incorporate healthy movement and spinal health in their daily lives.
To make sure patients achieve the best possible outcome, traditional orthopedic solutions are being combined with functional neuromuscular tools, and technology is being tested and used in new and progressive ways. This forward-looking approach leads to conservative, regenerative treatments that actually relieve chronic pain, promote healing, and prevent future problems.
New York Dynamic Neuromuscular Rehabilitation & Physical Therapy and NYDNRehab are either registered trademarks or trademarks of New York Dynamic Neuromuscular Rehabilitation & Physical Therapy in the United States and/or other countries.
The names of actual companies and products mentioned herein may be the trademarks of their respective owners.
For more information, press only:
New York Dynamic Neuromuscular Rehabilitation & Physical Therapy
130 West 42 Street, Suite 1055, New York, NY 10036
tel. 1-866-938-7779
email: info(at)nydnrehab.com
For more information on Elastography and Myofascial Plantar Fasciitis Therapy: