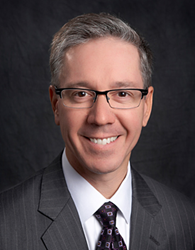 William Franckle, MD, FACS
VOORHEES, N.J. (PRWEB) September 05, 2016
William Franckle, MD, FACS announced that Premier Plastic Surgery Arts will be adding new injectables, including Restylane Silk and Restylane Lyft, to their menu of services. Additionally, they are bringing Dysport and Restylane back to the practice by popular demand. Galderma, a pharmaceutical subsidiary specializing in skin health and dermatology since 1981, manufactures these facial treatments.
Restylane injectables are hyaluronic acid-based dermal fillers that help to improve the appearance of moderate to severe facial lines and wrinkles. Restylane Silk is specifically created to target the lip area, smoothing wrinkles around the lips and/or adding a natural-looking fullness to the lips themselves. Restylane Lyft is used to add fullness to the cheek area to correct age-related facial volume loss.
Dysport is designed to treat frown lines and wrinkles between the eyebrows. Dysport works similarly to Botox by reducing muscle movement in that area, smoothing out the surface of the skin. The results from Dysport can be seen in just a few days with most patients seeing results lasting 3–4 months. Many patients prefer Dysport over Botox because the untreated muscles around the targeted area continue to move naturally. This means patients do not experience a complete loss of facial expression commonly referred to as a 'frozen' look.
"Injectable fillers help our patients achieve a natural, more youthful appearance without the recovery of a major surgery," said Dr. Franckle, "and we are thrilled to be able to offer even more options for patients looking for less invasive cosmetic treatments."
William Franckle, MD, FACS, a lifelong resident of New Jersey, is certified by the American Board of Plastic Surgery and is a member of the American Society of Plastic Surgeons, American Society for Aesthetic Plastic Surgery and numerous other organizations. He was named one of South Jersey Magazine's Top Doctors in 2015.
For more information on these new and returning services, please visit the practice website at http://www.premierplasticsurgeryarts.com, or contact the office directly at 856-772-6500. Alternatively, anyone interested in learning more can visit the office of William Franckle, MD, FACS at 2301 E Evesham Rd, #107, Voorhees, N.J., 08043.
William Franckle, MD, FACS is a board certified plastic surgeon in Voorhees, N.J. Dr. Franckle specializes in rhinoplasty, breast augmentation, abdominoplasty, facelifts and other cosmetic procedures. His medical office features a 3D imager, which allows patients to view expected surgical results before undergoing a procedure. Dr. Franckle is a member of the American Society of Plastic Surgeons, American Society for Aesthetic Plastic Surgery, American Society of Maxillofacial Surgeons and numerous other professional organizations.