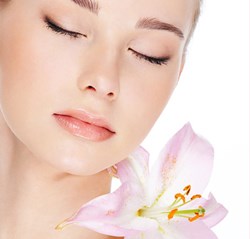 By offering their patients payment plans and the opportunity to finance their procedures at low and affordable interest rates, Strax Rejuvenation provides financing options that many other practices do not allow
Sunrise, Fl (PRWEB) September 26, 2013
Jade Holding Group, LLC dba Strax Rejuvenation, one of the top plastic surgery and wellness centers in the United States, has just announced that its guaranteed financing program has been so successful, it is going to be reinstated again.
So far, Strax has had over 100 patients take advantage of this program, which helps those with even poor credit to secure the funds they need to get the procedures they desire. The overwhelming response inspired Strax to continue the promotion that offers guaranteed financing.
Through the re-launched financing program, which is explained on both the Strax website and its popular Facebook page, even people whose credit scores are in the low 500s can quality for low money down and no interest financing. Or, if they prefer, patients can also choose Strax's "no credit check required" financing option, with less than one-third down. For those who wish to pay by cash or credit card, Strax will also work with them to provide the lowest prices possible.
As a recent blog on the Strax website noted, while many people wish to get medical procedures like hair grafts, breast augmentation and liposuction, they can be difficult for some to afford. Traditionally, people whose credit was less than ideal were forced to pay cash, which in most cases meant they had to go without the procedure.
The founders of Strax feel strongly that everyone is entitled to cosmetic surgery, and that it should not be something that is reserved only for the very wealthy or those with high credit ratings. As a result, Strax is committed to changing the way these procedures are financed. This dedication and understanding of their patients is one of the many things that helps to set Strax apart from the competition.
"By offering their patients payment plans and the opportunity to finance their procedures at low and affordable interest rates, Strax Rejuvenation provides financing options that many other practices do not allow," the blog noted, adding that in some cases, patients will qualify for a 0 percent interest rate and 0 percent down.
About Strax Rejuvenation:
Since 2004, Strax Rejuvenation is widely recognized as one of the nation's leading plastic surgery and wellness centers. Strax Rejuvenation has successfully performed over 40,000 procedures. To ensure patient safety and care, all surgeons that are permitted to perform surgeries on the wellness center's patients are board certified and credentialed by independent risk managers, and their prior medical performance histories are closely scrutinized before they are permitted to practice surgery. Supported by numerous doctors, anesthesiologists, advanced Registered Nurse Practitioners, and physician's assistants, patients are assured to receive the very best possible experience in a warm, friendly, and nurturing environment. For more information, please visit http://www.straxrejuvenation.com/