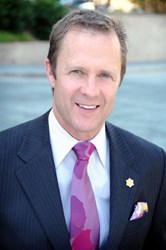 Plastic surgeons can provide patients with a spectrum of treatment options and help them decide which treatment is best for each individual patient
Dallas, Texas (PRWEB) January 29, 2014
Dr. Jeffrey Kenkel, Dallas Plastic Surgeon, Professor and Vice-Chairman of the Department of Plastic Surgery at UT Southwestern medical center, has been selected by Texas Monthly Magazine as a Texas Superdoctor in their latest issue dedicated to outstanding physicians in Texas.
Each year, Texas Monthly Magazine selects physicians in Texas that they recognize as "Superdoctors" which are chosen in a "rigorous multi-step process designed to identify physicians who have attained a high degree of peer recognition and professional achievement." This marks the 9th consecutive year in which Dr. Kenkel has been honored with the recognition.
Dr. Kenkel believes peer recognitions, such as Superdoctor, are useful to help patients discover doctors who are experts in their field.
"Patients should always do their research before choosing a plastic surgeon," says Dr. Kenkel, who urges patients to select a surgeon who is board-certified in plastic surgery and properly trained in the procedure or cosmetic treatment desired.
"There are many great new products and procedures out today. Unfortunately, what they often see on television or read in newspapers or online trivializes the surgery or misleads them," warns Dr. Kenkel who is frequently among the first physicians to study and evaluate the results such devices can give.
"Board-certified plastic surgeons are unique in that they are very highly trained to cover the full range of cosmetic surgical and non-surgical options. Plastic surgeons can provide patients with a spectrum of treatment options and help them decide which treatment is best for each individual patient, allowing them to achieve their goals," explains Dr. Kenkel. "Let your plastic surgeon be your guide."
About Dr. Jeffrey M. Kenkel.
Jeffrey M. Kenkel, M.D., F.A.C.S., is a plastic surgeon located in Dallas, Texas. He is the past president of The American Society for Aesthetic Plastic Surgery, (ASAPS), and Professor and Vice-Chairman of the Department of Plastic Surgery at UT Southwestern Medical Center in Dallas. He is the Director of the Clinical Center for Cosmetic Laser Treatment and Medical Director for the Department of Plastic Surgery, Outpatient Building, UT Southwestern Medical Center in Dallas. His clinical practice is located at the Outpatient Building on the campus of UT Southwestern Medical Center.
Dr. Kenkel is certified by the American Board of Plastic Surgery. Dr Kenkel specializes in cosmetic surgery of the face, breast and body. He balances his surgical practice with nonsurgical cosmetic medicine including the use of injectables, lasers, and skin care. Dr. Kenkel is nationally and internationally known for his contributions in cosmetic surgery.