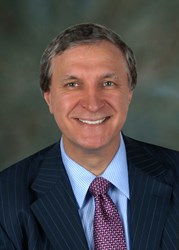 Selecting a board-certified, experienced, safe plastic surgeon is the best thing you can do to assure your procedure will be completed properly.
Dallas, TX (PRWEB) January 30, 2014
Respected Dallas plastic surgeon and UT Southwestern Medical Center's plastic surgery chairman, Dr. Rod J. Rohrich, was selected by Texas Monthly Magazine as one of the top plastic surgeons in Texas, and has been named to the Texas Monthly Super Doctors list for the ninth consecutive year.
The annual list of top doctors, designed to recognize physicians who have received a high degree of peer recognition and professional achievement, is assembled through a rigorous process, including peer nominations, a candidate search by Key Professional Media staff and review by a panel.
"This recognition is a great honor for the physicians who receive this award in their specialties, and I thankful to be recognized as a Superdoctor," said Dr. Rohrich, "This and other awards are important, because they give us a standard of excellence to aim for. It also gives patients a list of practitioners they know they can trust for quality medical care."
According to Dr. Rohrich, validation of excellence is especially important in the field of plastic surgery. There are numerous surgeons, that may call themselves plastic surgeons, but are not adequately trained in plastic surgery, resulting in cases where patients must seek additional surgery to correct poor results. In Dr. Rohrich's practice, for example, more than half of his Dallas rhinoplasty patients come to him seeking correction of secondary nasal deformities via secondary rhinoplasty.
Dr. Rohrich has participated in many studies in the field of plastic surgery and has been a life-long advocate for making plastic surgery safer for the patient. He often speaks on this topic to peers at national plastic surgery physician meetings, and leads hands-on educational sessions to share advances in plastic surgery with his peers.
Dr. Rohrich is known for extensive studies and innovations in rhinoplasty. With several colleagues, he pioneered lift-and-fill facial rejuvenation techniques that improved upon the traditional facelift, which often results in an artificial windswept look or other deformities.
"It's very important that plastic surgery patients carefully choose their doctors," Dr. Rohrich said. "Selecting a board-certified, experienced, safe plastic surgeon is the best thing you can do to assure your procedure will be completed properly."
To identify the bulk of candidates for the Texas Monthly Super Doctors list, thousands of ballots are sent to physicians across Texas, and doctors are asked to answer the question, "If you needed medical care in one of the following specialties, which doctor would you choose?" Candidates are evaluated based on 10 standardized criteria: years of experience, hospital appointments, fellowships, professional activities, leadership positions, academic achievements/positions, board certifications, publication and lectures, honors/awards, and other achievements.
Before doctors are officially named to the list, their disciplinary record is reviewed to verify they are active and in good standing. Key Professional Media follows a similar process to recognize younger doctors who have been in practice for less than 10 years. Those doctors are named Rising Stars. Only doctors who possess a Doctor of Medicine degree (M.D.) or a Doctor of Osteopathic Medicine degree (D.O.) are eligible to be recognized through the Super Doctors program.
About Rod J. Rohrich, M.D., F.A.C.S.
Dr. Rod J. Rohrich holds the Betty and Warren Woodward Chair in Plastic and Reconstructive Surgery at UT Southwestern Medical Center. He also holds the UT Southwestern Medical Center Crystal Charity Ball Distinguished Chair in Plastic Surgery. Dr. Rohrich graduated from Baylor College of Medicine with high honors, and completed residencies at the University of Michigan Medical Center and fellowships at Massachusetts General Hospital/Harvard (hand/microsurgery) and Oxford University (pediatric plastic surgery). He has served as president of the American Society of Plastic Surgeons, the largest organization of board certified plastic surgeons in the world. He repeatedly has been selected by his peers as one of America's best doctors, and twice has received one of his profession's highest honors, the Plastic Surgery Educational Foundation Distinguished Service Award, which recognizes his contributions to education in plastic surgery. Dr. Rohrich participates in and has led numerous associations and councils for the advancement of plastic and reconstructive surgery. He is a native of North Dakota and is married to Dr. Diane Gibby, also a plastic surgeon. They live in Dallas with their two children.