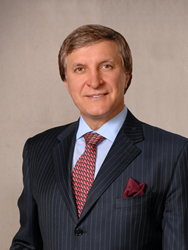 Dallas, Texas (PRWEB) May 17, 2014
On May 22, 2014, the consumers will have a unique chance to learn more about the latest non-surgical advances, anti-aging treatments and procedures in the field of plastic surgery from the real experts. This free spring open house is hosted by Dr. Rod J. Rohrich and the Plastic Surgery Clinic at the University of Texas Southwestern in Dallas.
The event will feature an open Q&A with board certified plastic surgeons and faculty members, including Dr. Rod J. Rohrich, Professor and Chair of the Department of Plastic Surgery. Refreshments will be served, and attendees may complete a complimentary consultation on anti-aging treatments, facelift surgery, rhinoplasty, and any of the procedures that the clinic offers.
This evening event is ideal for anyone who has considered a treatment but wasn't sure what questions to ask or what options are available. As an extra perk, guests will receive a VIP savings booklet with discounts on the clinic's most popular treatments. The open house is scheduled for Thursday, May 22 from 6 p.m. to 7:30 p.m. Space is limited, so reservations must be made by May 20. Friends and family members are also welcome.
Although the focus of the event will be non-invasive treatments, any topics or questions are welcome during the participant-led discussion. UT Southwestern's board certified plastic surgeons are highly knowledgeable in a wide variety of treatments from facelift surgery to innovations such as Ultherapy, an ultrasonic skin-lightening and tightening procedure. It's an excellent time to get information about Botox, dermal fillers, Cutera laser treatments, and skin care products from the university's plastic surgeons and accredited medical aestheticians.
Specialists with different areas of expertise will discuss Zeltiq CoolSculpting, body contouring, tummy tucks, alternative treatments, and medical breakthroughs. Procedures for the eyes, face, neck, and total body will be covered in the Q&A segment. Dr. Rohrich, one of the nation's leading rhinoplasty surgeons, will be on hand to discuss the latest techniques in this area, including the use of soft-tissue fillers to correct small irregularities and give prospective patients a way to see what they can expect after surgery.
Throughout the evening, Dallas plastic surgeons from the UTSW clinic will answer questions, provide insight and suggest non-surgical treatments that can be used to achieve similar results. Dr. Rohrich says, "Our team enjoys meeting our patients and answering questions in an informative, casual environment."
Call the plastic surgery clinic at 214-645-3774 to learn more or to reserve a place at this event. Space is limited, and RSVPs must be received by Tuesday, May 20, 2014.
About Rod J. Rohrich, MD
Dr. Rod J. Rohrich holds the Betty and Warren Woodward Chair in Plastic and Reconstructive Surgery at UT Southwestern Medical Center. He also holds the UT Southwestern Medical Center Crystal Charity Ball Distinguished Chair in Plastic Surgery. Dr. Rohrich graduated from Baylor College of Medicine with high honors, and completed a plastic surgery residency at the University of Michigan Medical Center and fellowships at Massachusetts General Hospital/Harvard (hand/microsurgery) and Oxford University (pediatric plastic surgery). He has served as president of the American Society of Plastic Surgeons, the largest organization of board certified plastic surgeons in the world. He repeatedly has been selected by his peers as one of America's best doctors, and twice has received one of his profession's highest honors, the Plastic Surgery Educational Foundation Distinguished Service Award, which recognizes his contributions to education in plastic surgery. He is the co-author of a new consumer book entitled "Navigate Your Beauty – Smart and Safe Plastic Surgery Solutions" which focuses on how to find the best plastic surgeon to get excellent results and with the safest outcomes. Dr. Rohrich participates in and has led numerous associations and councils for the advancement of plastic and reconstructive surgery. He is a native of North Dakota and is married to Dr. Diane Gibby, also a plastic surgeon. They live in Dallas with their two children.