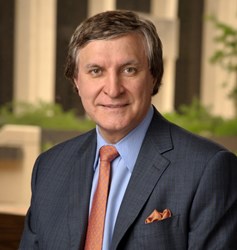 Today, in order to provide the best patient care, we must practice evidence-based medicine.
Dallas, Texas (PRWEB) August 08, 2013
In a recently published report in the latest issue of Plastic and Reconstructive Surgery, the official medical journal of the American Society Plastic Surgeons, authors Felmont F. Eaves, M.D., Rod J. Rohrich, M.D., and Jonathan M. Sykes, M.D. jointly report on the state of evidence-based medicine in plastic surgery. Titled "Taking Evidence based Plastic surgery to the Next Level: Report of the Second Summit on Evidence-Based Plastic Surgery", the report underscores the importance of evidence-based medicine in the field of Plastic Surgery, provides a summary of the recent Summit of Evidence-Based Plastic Surgery, and outlines steps to help accelerate adoption.
Evidence-based medicine (EBM), also referred to as evidence-based health care or evidence-based practice, is the application of reliable, scientific medical data in the assessment of risk versus benefit of medical treatments and patient care. Physicians who practice EBM use trustworthy evidence based on well controlled medical research to help guide their clinical treatments, surgical decision making, diagnosis, and individual patient management.
"Being considered an expert is no longer good enough. Today, in order to provide the best patient care, we must also practice evidence-based medicine," says Dr. Rod Rohrich, one of the report's authors.
In the report, the authors identify several reasons why EBM, although seemingly obvious and intuitive, is not already widely applied by plastic surgeons in their treatment of patients.
One of the major factors identified was the implication that physicians have inadequate knowledge or decision making ability. To avoid those implications, physicians are tempted to rely on possibly outdated training from their time in medical school, unproven traditions, or overemphasize their own unscientific personal experiences instead of treatment based on data-driven studies.
"If physicians do not stay up to date with current studies and the newest data on treatments and outcomes, they run the risk of using obsolete, less effective, or possibly even harmful treatment plans for their patients," warns Dr. Rohrich, who is the Journal's Editor-in-Chief.
Another reason identified is the misconception that EBM limits the doctor's autonomy and their ability to exercise personal judgment. Study results which might conflict with a physicians preferred treatment bring into question their knowledge and expertise.
"Some doctors may feel that EBM threatens their status as experts," explains Dr. Rohrich, "However, staying up to date and applying the best, evidence-based treatments is what makes you an expert."
While the report shows that EBM is making significant inroads into Plastic Surgery, the authors explain that the need for more rapid adoption has become more urgent as the popularity of plastic surgery procedures continues to rise.
The report offers a consensus of guiding principles to help EBM achieve wider adoption among plastic surgeons. These include:

Recognizing the importance and need of actively addressing barriers to EBM.
Appealing to key opinion leaders in plastic surgery.
Integrating EBM into plastic surgery educational programs.
Identifying and prioritizing key research areas.
Developing and promoting large, cooperative, high-level, multi-institutional research projects.
Generally improve the quality and consistency of evidence via standardization.
"Practicing evidence based medicine is not a destination, it's a process that has no end through which surgeons continually improve the quality of care they provide," says Dr. Rohrich.
About Rod J. Rohrich, M.D., F.A.C.S.
Dr. Rod J. Rohrich holds the Betty and Warren Woodward Chair in Plastic and Reconstructive Surgery at UT Southwestern Medical Center. He also holds the UT Southwestern Medical Center Crystal Charity Ball Distinguished Chair in Plastic Surgery. Dr. Rohrich graduated from Baylor College of Medicine with high honors, and completed residencies at the University of Michigan Medical Center and fellowships at Massachusetts General Hospital/Harvard (hand/microsurgery) and Oxford University (pediatric plastic surgery). He has served as president of the American Society of Plastic Surgeons, the largest organization of board certified plastic surgeons in the world. He repeatedly has been selected by his peers as one of America's best doctors, and twice has received one of his profession's highest honors, the Plastic Surgery Educational Foundation Distinguished Service Award, which recognizes his contributions to education in plastic surgery. Dr. Rohrich participates in and has led numerous associations and councils for the advancement of plastic and reconstructive surgery. He is a native of North Dakota and is married to Dr. Diane Gibby, also a plastic surgeon. They live in Dallas with their two children.