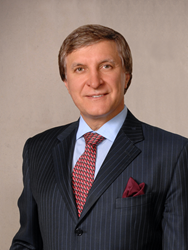 Studies like this are invaluable tools to help us refine our surgical approach so that we can achieve the best, and safest possible outcomes for our patients.
Dallas, Texas (PRWEB) April 29, 2015
Texas plastic surgeon, Dr. Rod J. Rohrich, and colleagues, have published a retrospective study on special needs and outcomes of facelift surgery in the massive weight loss patient population. The study was published in the February issue of Plastic and Reconstructive Surgery, the official medical journal of the American Society of Plastic Surgeons.
Individuals considered to be massive weight loss (MWL) patients are often defined as those who have lost more than 50% of their excess body weight via either diet and exercise or by undergoing bariatric surgery. Facial aesthetics is often one of the greatest concerns for these patients, who often complain about sagging skin in the cheeks and neck.
The study, which carefully reviews Dr. Rohrich's considerable history of facelift patient outcomes, offers guidance and feedback to plastic surgeons performing facelift surgery on patients who have lost a considerable amount of weight. In comparison to a typical facelift patient, for example, MWL facelift patients will often require a much larger volume of facial fat augmentation, increased tightening of the cheek and neck area to address excess skin, and more extensive elevation of the underlying muscle and facial tissue.
"Massive weight loss patients are a unique class of patients," explains Dr. Rohrich, the study's senior author. "As we study the outcomes of these patients, more and more we are finding that special considerations should be taken with these patients to maximize the outcomes of the surgery and reduce complications."
Dr. Rohrich, a longstanding advocate of individual analysis in facelift surgery, views the study's results as a good example of the importance of component facelifts which are tailored to each patient's individual situation. The appropriate surgical plan for these patients, says Dr. Rohrich, will depend on a large number of factors such as the patient's skin laxity, fat atrophy, and overall facial shape.
"Studies like this are invaluable tools to help us refine our surgical approach so that we can achieve the best, and safest possible outcomes for our patients," says Dr. Rohrich, who is also editor in chief of the Journal. "Fundamentally, what patients desire is to look like themselves and have their sense of identity restored, something that may be taken away from them after massive weight loss."
About Dr. Rod J. Rohrich
Dr. Rod J. Rohrich is a Distinguished Teaching Professor and Founding Chairman of the Department of Plastic Surgery at UT Southwestern Medical Center in Dallas, Texas. Dr. Rohrich graduated from Baylor College of Medicine with high honors, and completed residencies at the University of Michigan Medical Center and fellowships at Massachusetts General Hospital/Harvard (hand/microsurgery) and Oxford University (pediatric plastic surgery). He has served as president of the American Society of Plastic Surgeons, the largest organization of board certified plastic surgeons in the world. He repeatedly has been selected by his peers as one of America's best doctors, and twice has received one of his profession's highest honors, the Plastic Surgery Educational Foundation Distinguished Service Award, which recognizes his contributions to education in plastic surgery. Dr. Rohrich participates in and has led numerous associations and councils for the advancement of plastic and reconstructive surgery.