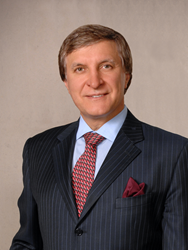 In all of plastic surgery, rhinoplasty stands as one of the most difficult procedures to achieve consistently good results.
Dallas, Texas (PRWEB) September 30, 2014
Dallas plastic surgeon and professor, Dr. Rod Rohrich, recently delivered a talk on rhinoplasty at UCLA's Division of Plastic and Reconstructive Surgery. Emphasizing the difficulty of rhinoplasty, the lecture offers insight into this difficult procedure and explored common challenges that surgeons will face as they become more experienced with rhinoplasty.
"In all of plastic surgery, rhinoplasty stands as one of the most difficult procedures to achieve consistently good results," says Dr. Rohrich, who is widely considered among the best rhinoplasty surgeons in the world today. "Rhinoplasty truly epitomizes plastic surgery as a whole. It is a surgery of great finesse and takes many years to master."
Dr. Rohrich identifies several factors that contribute to the difficulty of performing rhinoplasty surgery. Since the nose is the central feature of the face, small imbalances, imperfections and asymmetries stand out more easily than with other cosmetic procedures and is generally less forgiving of an undesirable result. Also, unlike many procedures that manipulate soft tissue, rhinoplasty involves bone and cartilage, which is more difficult to work with and significantly increases healing time as well as the amount of time it takes to see the final results. Dr. Rohrich suggests that patients may have to wait up to a full year to see the true final results of their surgery, and surgeons need to be fully aware of the long term consequences and ramifications of their decisions in the operating room. Another important difference in rhinoplasty surgery, says Dr. Rohrich, is that rhinoplasty addresses not just the shape and aesthetics of the nose, but one must also consider functionality and breathing.
Dr. Rohrich strongly advocates use of the open approach to rhinoplasty which involves making an incision in the nasal septum and lifting the skin in order to easily see the underlying nasal structures and have direct access to them. This approach was popularized in part at the annual Dallas Rhinoplasty Symposium, of which Dr. Rohrich serves as the Chair. Dr. Rohrich is also an editor of the medical textbooks based on the presentations at the Symposium, "Dallas Rhinoplasty, Nasal Surgery by the Masters" which recently published its third edition.
In his presentation, Dr. Rohrich also stresses that rhinoplasty surgeons should try to maximize the use of non-destructive techniques. "It's far better to use the patient's native tissue to help reconstruct or reshape the nasal structure to make it look natural than to permanently remove the tissue," he explains. "This improves the overall chances of a successful surgery and also provides better options in the event that a secondary rhinoplasty or revision rhinoplasty is needed."
Dr. Rohrich concludes that the key to mastering the complexities of rhinoplasty is to master a wide variety of rhinoplasty surgical techniques that make sure the surgeon has a wide variety of options to maximize control during surgery. "The goal is always to make sure the patient has a natural appearing, functional nose that matches the other facial features," he says.
About Rod J. Rohrich, M.D., F.A.C.S.
Dr. Rod Rohrich is a Distinguished Teaching Professor in the Department of Plastic Surgery at UT Southwestern Medical Center in Dallas. Dr. Rohrich graduated from Baylor College of Medicine with high honors, and completed residencies at the University of Michigan Medical Center and fellowships at Massachusetts General Hospital/Harvard (hand/microsurgery) and Oxford University (pediatric plastic surgery). He has served as president of the American Society of Plastic Surgeons, the largest organization of board certified plastic surgeons in the world. He repeatedly has been selected by his peers as one of America's best doctors, and twice has received one of his profession's highest honors, the Plastic Surgery Educational Foundation Distinguished Service Award, which recognizes his contributions to education in plastic surgery. Dr. Rohrich participates in and has led numerous associations and councils for the advancement of plastic and reconstructive surgery.