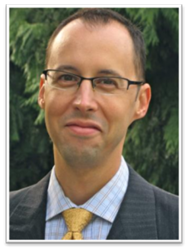 Seattle, WA (PRWEB) December 09, 2013
A healthy self image is extremely important for everyday social situations, and one of the most important factors in self image is arguably body shape. Often times, people try desperately to lose weight with few or no results. Alternatives that guarantee results are sought desperately, and often paid highly for.
Last week, a new blog post surfaced regarding a common question about weight loss: is it possible to lose weight with plastic surgery operations? The article, written on Dr. Bryan McIntosh's blog, discusses the most common fat removing procedure, which is liposuction. It then goes on to urge consumers to have realistic expectations with all plastic surgery operations, especially ones that promise to reshape the body. Dr. Bryan McIntosh is a practicing plastic surgeon in Seattle.
According to Dr. Bryan, liposuction offers a patient many benefits, but the main one is a renewed self image and boosted confidence through body contouring. Liposuction was not meant to cause a person to lose weight, though. The best way to lose weight is still healthy eating and good exercise habits, in other words, a lifestyle change. If a patient were to remove fat surgically yet fail to change an unhealthy lifestyle, the article argues they may not experience long term weight loss (although the fat removed from liposuction would not come back).
The blog article hints at other benefits from liposuction, such as heart healthiness from reduced fats in the body, but it offers no conclusion on these matters. The article also outlines the ideal liposuction candidate, which an adult in good health, non-obese, and having elastic skin. Liposuction can be performed in many areas, which are also listed in detail in the post.
Dr. Bryan McIntosh
12301 NE 10th Place, Suite 100
Bellevue, WA 98005
Phone: (425) 318-7565
http://www.yourseattleplasticsurgery.com/