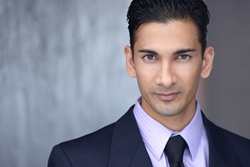 In addition to the ever-popular breast augmentation and lift, the trend these days is a Brazilian butt lift.
(PRWEB) July 31, 2015
Despite summer being halfway over, there is still plenty of beach time to be had, particularly in Southern California where summer-type weather can stretch well into October. For Southern Californian's, there's ample time to get your ideal beach body. Fortunately, plastic surgery procedures such as those performed by Dr. Dennis Dass, who was selected as an outstanding plastic surgeon of Southern California by Cosmopolitan magazine, can enhance the problem areas that people struggle with, despite their age, and boost self-confidence.
"In addition to the ever-popular breast augmentation and lift, the trend these days is a Brazilian butt lift," said Dr. Dass. In its 18th annual multi-specialty statistical data, the ASAPS also reported that Americans spent more than twelve billion dollars on surgical and nonsurgical procedures for the second year in a row. Additionally, more than ten million cosmetic procedures were performed in 2014.
"As for breast augmentation, smaller implants are becoming the norm," said Dr. Dass. "Natural-looking breasts are the new look. Even celebrities, such as Victoria Beckham and Pamela Anderson, are either having their implants downsized or removed altogether."
Dr. Dass specializes in both Brazilian butt lifts and breast augmentation, which is the most common aesthetic surgical procedure performed by plastic surgeons. Dr. Dass also performs smart lipo, tummy tucks, facelifts, eyelid surgery, Botox and laser tattoo removal. For more information or a consultation, please call (855) 496-4646. To watch Dr. Dass perform a Brazilian butt lift procedure, visit http://www.dassmd.com/brazilian-butt-lift/index.html.
About Dennis Dass, M.D.
Dr. Dennis Dass is a board-certified plastic surgeon in Beverly Hills specializing in cosmetic plastic surgery and laser tattoo removal. He has received numerous awards and honors and is recognized as one of the top 10 plastic surgeons in Los Angeles.
About NALA™
The NALA offers local business owners new online advertising & small business marketing tools, great business benefits, education and money-saving programs, as well as a charity program.
Media Contact:
Tiffani Tendell
news(at)thenala(dot)com
805.650.6121, ext. 361