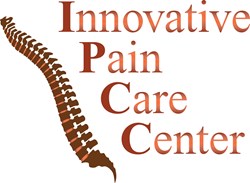 Top Las Vegas pain clinic, Innovative Pain Care, is now offering platelet rich plasma therapy which is revolutionary for arthritis, ligament and tendon injuries!
Las Vegas, NV (PRWEB) October 16, 2013
The top pain management clinic in Las Vegas, Innovative Pain Care, is now offering revolutionary platelet rich plasma therapy for tendonitis, ligament injuries and joint arthritis. Results to date for Las Vegas PRP therapy have been outstanding, and Innovative Pain has four Board Certified pain doctors offering the cutting edge treatment. Call (702) 323-0553 for more information and scheduling.
Platelet rich plasma therapy, known as PRP therapy for short, is a cutting edge treatment that has recently been found in numerous published studies to provide exceptional pain relief for multiple painful conditions. This includes rotator cuff tendonitis, achilles tendonitis, golfers or tennis elbow, ligament injuries or degenerative joint arthritis.
PRP Therapy is an outpatient, low risk procedure that involves taking a blood draw from the patient, spinning down the blood and separating out the layer containing a high concentration of platelets and growth factors. The PRP is then injected into the injured area, with the whole procedure taking less than an hour.
Published studies out of Hospital for Special Surgery and American Journal of Sports Medicine have shown excellent results with PRP therapy for joint arthritis and tendonitis. Patients are often able to avoid surgery and obtain excellent pain relief.
Innovative Pain Care has four Board Certified pain management doctors in Las Vegas and Henderson at three locations. Along with PRP therapy, Innovative Pain offers many cutting edge treatments such as radiofrequency ablations, spinal cord stimulator implants and more.
Call (702) 323-0553 for more information and scheduling with pain management Las Vegas trusts for PRP therapy today.