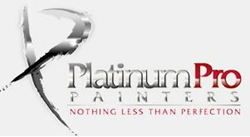 The change of seasons typically brings a change of mood for many homeowners, and a change in mood is typically a precursor to wanting to do something to spruce up the home
Toronto, Canada (PRWEB) September 26, 2014
Platinum Pro Painters (http://www.PlatinumProPainters.com), the leading residential and commercial painting and renovating company serving the Greater Toronto Area, is weighing in on the cost savings of upgrading a home's interior in the fall simply by conducting a professional interior painting job.
"The change of seasons typically brings a change of mood for many homeowners, and a change in mood is typically a precursor to wanting to do something to spruce up the home," says Todd Lacroix, president of Platinum Pro Painters. "Unfortunately, cost is always a consideration in how much home improvement can actually be done. That's why we suggest interior painting as a cost-efficient and highly effective means of bringing noticeable change in a home."
Lacroix explains that changing the colours on the inside of a home is more dramatic than people would initially think. In addition, a professional interior painting job will go a long way to giving a home a fresh feel by completely changing the vibe of the home.
"What it comes down to is colour choice," he adds. "Choosing the correct colour scheme to fit with the look and layout of a home is what will determine how successful the interior paint project will be."
"Colour choice is absolutely everything; it's the difference between a homeowner loving the new upgrade and wanting to rip the paint off and start all over," Lacroix concludes. "Interior painting really makes that much of a difference, which is why it's important to trust the job to professionals."
Platinum Pro Painters is the premier painting and renovating company serving the GTA and surrounding areas. With more than 60 years of industry experience, Platinum Pro Painters offers its clients a full range of professional residential and commercial services, including exterior and interior painting, ceiling painting, epoxy floor coating, and popcorn removal. Platinum Pro Painters also provides a host of other services, such as driveway sealing, pressure washing, graffiti removal, vinyl and aluminium siding painting, and carpentry and home renovations. Areas served by Platinum Pro Painters' Ontario branches include Toronto, Oakville, Mississauga, Brampton, Cambridge, Kitchener-Waterloo, St. Catharines, Hamilton, Vaughan, Markham, Barrie, Orangeville, and Niagara Falls. To learn more about Platinum Pro Painters, visit the company's web site at http://www.PlatinumProPainters.com or call toll-free at 1-855-847-2468 (PAINT).