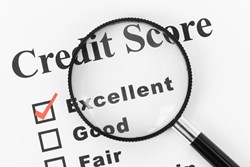 Los Angeles, California (PRWEB) August 01, 2013
Platinum Tax Defenders is a renown firm that offers taxpayers a myriad of tax resolution services and the company is unveiling exactly how they can help taxpayers.
With over 10 years of experience in helping clients deal with the IRS, Platinum Tax Defenders will ensure that the stress of trying to solve problems related to back taxes are a thing of the past. The experts at the firm guarantee that they will be able to help taxpayers save time and money as they are experts in tax negotiation and have a proven track record of results nationwide.
Here are some of the many ways Platinum Tax Defenders can help their clients.
1. Dealing with the IRS
Clients of Platinum Tax Defenders no longer have to worry about dealing directly with the IRS. The tax professionals at Platinum Tax Defenders specialize in resolving tax situations quickly and efficiently as they are made up of a professional and seasoned team of tax attorneys, IRS enrolled agents and certified public accountants (CPA). By dealing with the IRS on the taxpayer's behalf, the taxpayer no longer has to wade through all the confusing red tape, calls and paperwork related to the IRS. Additionally, it is said that the IRS responds better to tax attorneys than to untrained taxpayers and this speeds up the process in taking care of tax-related problems.
2. Saving Time and Money
Although taxpayers are welcome to deal with their tax problems on their own, it is highly advisable for them to engage the services of a professional tax attorney. This is because tax attorneys are trained to provide guidance on mind boggling legal issues. Tax attorneys are also highly skilled when it comes to negotiating with the IRS when sorting out back taxes and other tax-related issues. They will also help their clients save money by negotiating with the IRS to help reduce any penalties that the taxpayer may owe as well as helping the client to get the largest refund possible. Tax attorneys are also experts in creating a plan for the taxpayer to follow, namely when it comes to organizing and tracking tax related documents and paperwork, saving their client precious time.
3. Achieving Tax Relief
By offering their clients tax resolution services, the experts at Platinum Tax Defenders have and will continue to help taxpayers sort through their back taxes and find ways and programs to achieve tax relief. This is done through helping their clients file federal and state tax returns and improve communications between all parties involved. As each tax-related case differs from one taxpayer to the other, interested clients are urged to personally contact Platinum Tax Defenders to find out exactly how the company can help them figure out some form of tax relief.
First-time clients of Sherri Gastelum the CEO of Platinum Tax Defenders will be pleased to know that they will be offered one free consultation with an expert from the company. Interested clients are encouraged to contact Platinum Tax Defenders at 1-877-668-1807 or info@tax-resolution.me.