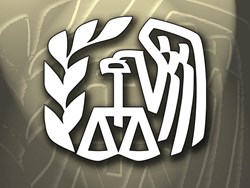 Los Angeles, California (PRWEB) August 03, 2013
In reference to the article published on Accounting Today (accountingtoday.com/news/NATP-Survey-Finds-Lack-Cyber-Security-Planning-67547-1.html), Platinum Tax Defenders announce that clients of theirs need not worry about these matters as all the professionals at the firm are familiar with the risks of cyber incidents.
According to the article, cyber incidents encompass incidents such as "data theft, identity theft and computer viruses".
The article goes on to quote Travelers executive vice president Marc Schmittlein as saying, "Tax professionals need to prepare to withstand an unexpected event given the sensitive data they work with on a daily basis".
Schmittlein goes on to say, "It is increasingly important to have a written business continuity plan in place to identify and mitigate potential threats to a business."
Sherri Gastelum, the president of Platinum Tax Defenders agrees with Schmittlein and assures clients that her team of experts have been sufficiently trained to handle unforeseen incidents such as these.
Be it potential threats to the business itself, or threats to their clients' personal information, Gastelum is confident in her staff's ability to handle whatever comes their way and to manage it in a highly efficient and professional manner.
With a team of highly skilled tax attorneys, competent certified public accountants (CPA), skilled IRS enrolled agents and experienced staff under Platinum Tax Defenders' umbrella, clients of the firm can rest assured that the 10 years of experience these professionals bring to the table are more than enough to protect their personal information.
As Platinum Tax Defenders specialize in helping their clients deal with back taxes to achieve tax relief, the firm's tax attorneys have what it takes to resolve any type of issue that comes up during the process, even if cyber security comes into play. With a confidential backup plan already in place, Platinum Tax Defenders is ready for all eventualities should anything out of the ordinary occur.
Even with the threat of cyber security hanging over their heads, clients of Platinum Tax Defenders are guaranteed top-notch tax resolution services by their tax attorneys. According to Gastelum, "Nothing phases my excellent team and they will continue to help their clients deal with their back taxes and do what they can to achieve tax relief."
Platinum Tax Defenders is a seasoned tax resolution service that offers assistance to taxpayers who need help. Helmed by Gastelum, the firm prides itself in being honest and upfront with its clients when it comes to everything from the negotiating to settlement process. As expert tax negotiators, they have a proven track record of helping their clients with tax resolution nationwide.
To find out more about Gastelum and her team of experts, contact Platinum Tax Defenders at 1-877-668-1807 or info(at)tax-resolution(dot)me.