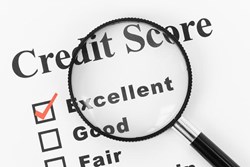 Los Angeles, California (PRWEB) August 12, 2013
In response to the article mentioned above (accountingtoday.com/news/Criminal-Investigations-Identity-Theft-Increasing-IRS-67638-1.html), Platinum Tax Defenders wish to inform their clients that they have nothing to worry about when it comes to dealing with their taxes and the IRS.
According to the aforementioned article, "The Internal Revenue Service opened 1,100 criminal investigations of tax fraud by June 30 of this year, exceeding the 2012 total with three months remaining in the fiscal year."
According to Sherri Gastelum, president of Platinum Tax Defenders, her team of specialized tax experts service their clients very well and they need not worry about falling into this category. Tax fraud is not something the professionals at Platinum Tax Defenders support, hence clients of theirs have nothing to worry about when trying to achieve tax relief as everything is done honestly and by the book.
Gastelum adds that it is advisable for taxpayers to engage the services of a reliable and highly skilled tax attorney when dealing with their taxes. This is especially true if the taxpayer is facing problems with back taxes and wishes to resolve it quickly and without having to overspend on penalties and interest. Tax attorneys will deal with the IRS on their client's behalf and communicate with both parties on all levels. This added service ensures that the client does not have to worry about anything regarding their taxes.
This year alone, the IRS has seen a sharp increase in the number of tax fraud cases. According to the article, "For fiscal year 2012, the IRS's identity-theft unit received about 450,000 cases, up 78 percent over the previous year, according to the National Taxpayer Advocate, an independent organization within the agency."
This increase in the number of tax frauds have made the IRS clamp down hard on tax returns, filing and everything to do with taxes. Because of what is currently going on, it is advisable for taxpayers to hire a tax attorney to deal with their taxes as tax attorneys are in the know, and can handle anything that comes their way. Be it policy changes, hotheaded IRS agents, or tedious paperwork, tax attorneys are skilled in this area and will ensure their client receives the best tax resolution service they can offer.
Gastelum's team of tax attorneys, certified public accountants (CPA), IRS enrolled agents, and experienced staff have made Platinum Tax Defenders what it is today. With over a decade of helping their clients achieve tax relief, these professionals have what it takes to save their clients plenty of time and money. Although taxpayers can attempt to resolve their back taxes without professional help, it is always advisable to engage the service of a tax attorney to ensure that the entire operation runs smoothly from start to end.
Interested parties are encouraged to contact Platinum Tax Defenders to set up a complimentary consultation to discuss options. The experts at Platinum Tax Defenders can be reached at 1-877-668-1807 or info(at)tax-resolution(dot)me.