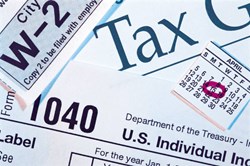 Los Angeles, CA (PRWEB) August 14, 2013
In response to 'Tax Reform School: How Low Can You Go?', an article published on Accounting Today (http://www.accountingtoday.com/news/Tax-Reform-School-How-Low-Can-You-Go-67628-1.html) on August 2, 2013, tax reform talk is heating up, but Sherri Gastelum, president of Platinum Tax Defenders, assures clients that her professional team will keep them abreast of all that happens and whether it will affect them.
According to the article, "When the tax reform rewrite process does begin, it will almost certainly start with a 'clean' code without the deductions, credits and exemptions that now litter the landscape. As a consequence, competing proposals are surfacing to keep many of the deductions and credits in place."
Taxpayers need to pay attention to what unravels as tax reforms and changes in tax policies will likely affect them. This is especially true for taxpayers who already have outstanding back taxes to settle and who are seeking tax relief.
With the help of a tax attorney, taxpayers need not worry about the nitty gritty details. Filing, paperwork, phone calls and all correspondence between the IRS and the taxpayer will be handled by the tax attorney on the taxpayer's behalf. More importantly, all changes in tax policies and any form of tax reform that takes places will be noted by the tax attorney. Clients of theirs need not worry too much about the details as a skilled tax attorney will take care of all their clients' affairs when it comes to taxes.
The article goes on to say, "It looks as though there may some congressional activity on tax reform in the fall, but the likelihood is that nothing will be completed."
However, Gastelum advises taxpayers who wish to seek tax resolution to engage the help of a tax attorney soon. Although it is projected that not much change in tax reform will take place until next year, it is important for taxpayers to keep in mind that dealing with their back taxes and seeking tax relief should be settled as soon as possible. Additionally, one will never know what other changes in tax policies may occur before then and it is always best to start the new year tax debt free and with a clean slate.
The professionals at Platinum Tax Defenders offer expert tax resolution services to taxpayers who need a little help with solving their tax issues. From settling IRS debt for a fraction of what is owed, to ending wage garnishments and bank levies and liens, the tax attorneys at Platinum Tax Defenders can do it all. Satisfied clients have reported that they have become completely tax debt free with the help of Platinum Tax Defenders and that they managed to save plenty of time and money in the process.
Gastelum says that although taxpayers can attempt to settle their back taxes and deal with the IRS on their own, it is more advisable to engage the services of a professional tax attorney to lighten the load.
Taxpayers in need of help are encouraged to contact Sherri Gastelum and her team for a free consultation. Platinum Tax Defenders can be reached at 1-877-668-1807 or info(at)tax-resolution(dot)me.