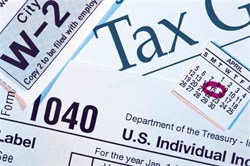 Los Angeles, CA (PRWEB) August 16, 2013
In reference to the article 'IRS May Not Always Inform Taxpayers of Their Rights' (accountingtoday.com/news/IRS-Advise-Taxpayers-Rights-67670-1.html), Platinum Tax Defenders wish to inform taxpayers that they will always be well represented should they engage their tax resolution services.
By law, the IRS is supposed to keep taxpayers updated and in the know when it comes to their rights. According to the aforementioned article, "The Internal Revenue Service is required to notify taxpayers of their rights when requesting an extension of the statute of limitations for assessing additional taxes and penalties, but might not always notify them or their representatives, according to a new report."
Sherri Gastelum, president of Platinum Tax Defenders says that this is not always the case when it comes to the IRS. Because of shortage of manpower and lax policies and procedures, there are instances whereby not all taxpayers are aware of what their rights are. This could lead to penalties and interest fees that the taxpayers have to fork out through no fault of theirs. Hence, Gastelum recommends all taxpayers to engage the services of a tax attorney, especially if they have back taxes to sort out and wish to seek tax relief.
The same article goes on to say, "Treasury Inspector General for Tax Administration, TIGTA pointed out that taxpayers might be adversely affected if the IRS does not follow the requirements to notify both the taxpayers and their representatives of the taxpayers' rights related to statute extensions."
If the taxpayer has a skilled tax attorney around, they need not worry about being affected by anything the IRS fails to do. This is because part of the tax attorney's job is to directly liaise and communicate with the IRS on the taxpayer's behalf. By doing so, tax attorneys are usually able to garner first hand information on the latest happenings within the industry and can help their clients accordingly. Additionally, tax attorneys are aware of IRS tax requirements, policies and law changes and can advise their clients on the changes and give them options on what to do next.
As per Gastelum, her team at Platinum Tax Defenders are highly skilled and well trained when it comes to dealing with the IRS. Her team of tax attorneys, certified public accountants (CPA), and IRS enrolled agents have exactly what it takes to give their clients peace of mind when dealing with the IRS. Settling back taxes and achieving tax resolution are what they do best. Clients of theirs no longer have to worry about being tax debt ridden as the team at Platinum Tax Defenders has over 10 years of experience in the field.
As a top firm that offers tax resolution services, Platinum Tax Defenders have a stellar track record and guarantee their clients that they will save plenty of time and money with their help. Clients of theirs have been known to settle their IRS debts for a fraction of what is owned and many of their clients have become completely tax debt free.
As a way of helping struggling taxpayers, the team at Platinum Tax Defenders is offering first timers a complimentary consultation with a tax expert. Taxpayers who are looking to settle their back taxes and achieve tax relief are urged to contact the team at 1-877-668-1807 or info(at)tax-resolution(dot)me to make an appointment.