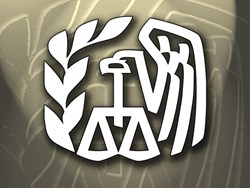 Los Angeles, California (PRWEB) August 21, 2013
In response to the article published in Accounting Today (accountingtoday.com/news/IRS-Needs-Manage-Software-Licenses-Better-67791-1.html), Platinum Tax Defenders guarantees that even though the IRS is not adequately managing its software licenses, clients of Platinum Tax Defenders need not worry about security and information leakage issues.
According to the article above, "The Internal Revenue Service is not adequately managing its software licenses and not adhering to federal requirements and industry best practices for software used on desktop and laptop computer."
Sherri Gastelum, the president of Platinum Tax Defenders, assure all clients that although the IRS may be in the limelight for its shortcomings, clients of Platinum Tax Defenders need not worry about being affected. With a skilled team making up the entire firm of Platinum Tax Defenders, all will be done to ensure that no form of tax fraud, personal information leakage or other problems related to the IRS' inadequate management will arise.
According to the article, "TIGTA conducted its audit to determine whether the IRS is adequately managing software licenses on laptop and desktop computers. The report found that the IRS does not have specialized software license tools designed to be the repository for software and software license deployment."
Although this occurrence may seem small and insignificant to many taxpayers, Gastelum notes that in the grand scheme of things, everything matters. Because the IRS does not comply with federal laws regarding its own software, who is to say that taxpayers, personal information and other related tax issues will not be handled in the same manner.
The articles goes on to mention, "The IRS does not have an accurate inventory of software and related licenses that contains licensing models applicable to each software product which links data on the licenses purchased and deployed with the purchase costs, procurement information, and monitoring and usage data."
As per Gastelum, the IRS' lax management of its software's monitoring and usage data is worrisome as this may lead to complications and possible problems for taxpayers. Hence it is advisable for taxpayers to engage the services of a tax attorney soon. According to Gastelum, it is always best to have someone familiar with all aspects of the law and current ongoings of the industry to manage one's taxes. This is especially true for those who have back taxes to sort out and wish to achieve some form of tax relief.
Not only will a tax attorney be able to handle anything that comes their client's way, they will also be able to advise them should any problems arise due to external forces. An example would be the aforementioned issue regarding the IRS and its software licenses.
Gastelum is pleased to inform taxpayers that her highly skilled team of tax attorneys, certified public accountants (CPA), and IRS enrolled agents have more than a decade of experience in tax resolution services. So when it comes to achieving tax relief and dealing with back taxes and the IRS, clients of Platinum Tax Defenders no longer have to worry as the firm's highly trained team will be at their service.
Taxpayers who are interested in learning more about Platinum Tax Defenders and how the company deals with the IRS are urged to contact 1-877-668-1807 or info(at)tax-resolution(dot)me.