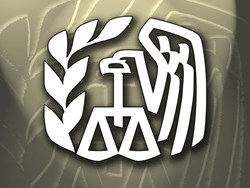 Los Angeles, California (PRWEB) August 26, 2013
Referring to the article mentioned above (accountingtoday.com/news/IRS-Offers-Tax-Tool-Teachers-67784-1.html), the president of Platinum Tax Defenders, Sherri Gastelum, applauds the IRS for their efforts in introducing a complimentary tax tool to be used by teachers for educational purposes.
According to the article, "The Internal Revenue Service has introduced the 'IRS Understanding Taxes' program, a complimentary online tool designed for classroom use by teachers."
The articles goes on to say, "The interactive tool is intended as a resource for middle, high school or community college students, but anyone can use it to learn about the history, theory and application of taxes in the U.S., according to the IRS."
To Sherri Gastelum as well as many of those in the tax industry, this is a positive step taken by the IRS. By educating the masses on the history, theory and application of taxes, taxpayers will have a better understanding of why it is so important for them to be abreast of current events going on in the tax world, and to be aware of the importance of taxes.
Sherri Gastelum the CEO of Platinum Tax Defenders also notes that although students and taxpayers will learn a significant amount from utilizing this complimentary tool, it is still important for them to seek the advise and help of a qualified tax attorney when dealing with their taxes. According to Sherri Gastelum, although it is important to know about taxes, it is quite another thing when it comes to seeking tax relief and trying to pay back taxes to the IRS. Nothing beats engaging the help of a skilled professional because at the end of the day, the aforementioned complimentary tax tool is not going to tell taxpayers how to become tax debt free.
Tax attorneys are trained to help taxpayers settles their IRS tax debt for a fraction of what is owed. Taxpayers can be sure that as useful as the complimentary tax tool is for educational purposes, the IRS is not going walk taxpayers through the tedious process of filing taxes, appealing, and keeping updated on latest tax changes and provisions.
Platinum Tax Defenders is pleased to inform taxpayers that they are offering top tax resolution services to those who need help. Be it settling back taxes with the IRS or seeking some form of tax relief, Gastelum's team of tax attorneys, certified public accountants (CPA), IRS enrolled agents and other experienced staff has what it takes to help their clients becomes totally tax debt free.
Platinum Tax Defenders is now offering a complimentary first-time consultation to struggling taxpayers who need advise and information on how to become tax debt free. Gastelum and her team of experts can be contacted at 1-877-668-1807 or info(at)tax-resolution(dot)me.