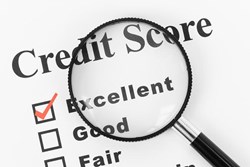 Los Angeles, California (PRWEB) August 27, 2013
In reference to the aforementioned article that appeared in Accounting Today (accountingtoday.com/news/IRS-Considers-Tax-Protesters-Constitutionally-Challenged-67802-1.html), Platinum Tax Defenders wishes to voice out to their clients that although the IRS may have skewed views against certain taxpayers, the firm's tax attorneys will ensure these negative designations are not used to label their clients.
According to the article, "Some Internal Revenue Service employees continue to use the term "tax protester" to refer to taxpayers despite a 1998 law prohibiting the use of the designation."
According to Sherri Gastelum, president of Platinum Tax Defenders, terms such as these may cause employees of the IRS to be biased against certain groups of taxpayers. Taxpayers may face unfair treatment by the IRS simply because of the aforementioned illegal label used to describe them.
Sherri Gastelum's statement concurs with the following phrase from the same article, "Using Illegal Tax Protester or other similar designations may stigmatize taxpayers and may cause employee bias in future contacts with these taxpayers."
Although light has been shed upon this sensitive subject matter, there is no saying when and how the labeling of certain taxpayers by the IRS will end. Gastelum notes that the IRS will likely put an end to the usage of designations such as "Constitutionally Challenged", "Tax Protester", and other similar terms, but cannot be sure as to how soon this will be enforced.
In the mean time, taxpayers are advised to engage the services of a skilled tax attorney to handle all tax related issues for them. This is important for taxpayers who already face problems with the IRS such as settling back taxes and those seeking tax relief. As one of the top firms in the nation, Gastelum and her team at Platinum Tax Defenders offer experienced tax resolution services to those who need it.
As tax attorneys are skilled in dealing with the IRS, taxpayers who engage their help can rest assured that the aforementioned illegal terms used by the IRS will not affect them or their tax status. This is because the tax attorney will deal with the IRS on their clients' behalf, ensuring that everything runs smoothly and taxes can be settled quickly without stigmatization from the IRS.
The article goes on to say that, "The label could bias IRS employees and result in unfair treatment." This goes to show that engaging the services of a tax attorney will be greatly beneficial to the taxpayer as a tax attorney can and will do everything they can to fight for their client's rights.
According to Gastelum, the client always comes first. Be it tax relief or settling back taxes, the team at Platinum Tax Defenders are trained to handle it all. Struggling taxpayers are encouraged to contact Platinum Tax Defenders at 1-877-668-1807 or info(at)tax-resolution(dot)me to schedule a complimentary consultation with an expert regarding tax resolution services.