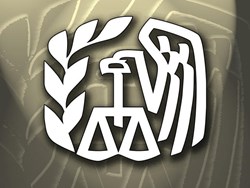 Los Angeles, California (PRWEB) August 29, 2013
The professionals at Platinum Tax Defenders are offering taxpayers tips on how to choose the perfect tax attorney who can represent them in taking care of back taxes and achieving tax relief.
Sherri Gastelum, president of Platinum Tax Defenders, is readily offering complimentary advise on how taxpayers can choose the ideal tax attorney to represent them. Be it settling back taxes with the IRS or achieving tax relief, tax attorneys are trained to ensure their clients get the best deal possible from the IRS.
Additionally tax attorneys are trained to negotiate on their clients' behalf with the IRS. It is no secret that employees of the IRS communicate better with tax attorneys as simply put, they speak the same language and operate based on the same tax laws and guidelines. Additionally, tax attorneys are able to resolve and at times completely eliminate, penalties and interest fees imposed on taxpayers by the IRS.
With a stellar team of tax experts on board, Gastelum from Platinum Tax Defenders has what it takes to give the masses advise on how to choose a tax attorney. Here are two of the top tips taxpayers should take note of when choosing a tax attorney.
1. Sufficient Research Must Be Done
As with all attorneys, qualifications matter. When taxpayers conduct interviews for tax attorneys, they should take into consideration the attorney's qualifications and experience. One of the first things taxpayers should do is to contact the American Bar Association to determine whether or not the tax attorney is a member and also if he or she has worked with the IRS. Basic background research can also be conducted through the form of a simple Google search. Additionally, while interviewing the tax attorney for the job, taxpayers should also pose questions that give the tax attorney opportunity to speak about his or her past cases. Additionally, taxpayers should also check the attorney's rating and accreditation. This can be done through the Better Business Bureau (BBB) and by contacting former clients of theirs.
2. A First Consultation Must Be Scheduled
Although speaking to the tax attorney over the phone will be helpful, it is advisable for taxpayers to meet the tax attorney they are interested in hiring face to face. This will give them a sense of the attorney's personality and demeanor, which can be a good gauge of one's ability as an attorney. When seeking tax resolution and settling back taxes, taxpayers will be spending a lot of time with their attorney, hence hiring someone whom they respect and can get along with is important. Taxpayers should also enquire about how much the attorney is going to charge along with how long it will take to achieve tax resolution.
Platinum Tax Defenders is a firm that offers free consultation for first timers. This gives taxpayers the chance to meet and greet tax professionals, allowing them to make an informed decision on who they will work best with. To contact Sherri Gastelum and her team of experts, or to immediately schedule an appointment with a tax professional, contact 1-877-668-1807 or info(at)tax-resolution(dot)me.