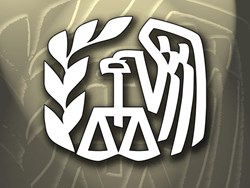 Los Angeles, California (PRWEB) September 03, 2013
In response to an article published in Accounting Today on August 30, 2013 entitled 'Married Tax Preparers Sentenced to 5 Years in Prison', president of Platinum Tax Defenders, Sherri Gastelum, assures all clients that her team of tax experts are trustworthy and will get the job done right.
Referring to the article mentioned above (accountingtoday.com/news/Married-Tax-Preparers-Sentenced-Prison-67936-1.html), Sherri Gastelum wishes to point out that although there may be uncouth tax preparers and tax attorneys in the market, taxpayers can rest assured that her team of tax experts only operate by the highest of standards will do no such thing to defraud the government or their clients.
Quoting the article, "Shelia Young, 49, and Deane Young, 49, of Overgaard, Ariz., were sentenced Tuesday by U.S. District Judge David G. Campbell to five years of imprisonment for submitting false tax returns to the Internal Revenue Service."
The article goes on to say, "In addition to preparing lawful tax returns, the Youngs prepared and filed fraudulent tax returns on behalf of some of their clients that claimed false refunds ranging from $12,405 to $368,102 per return."
According to Sherri Gastelum, her team at Platinum Tax Defenders offer top-notch tax resolution services to struggling taxpayers and have no need to submit false tax returns to the IRS. Everything at Platinum Tax Defenders is done by the book and its employees see no need to skirt the law for anyone's benefit. From filing tax relief paperwork to helping clients deal with their back taxes, Platinum Tax Defenders' tax attorneys are motivated, skilled and have no need to resort to below-the-belt practices. According to Sherri Gastleum, both the firm and their clients have more to lose by being dishonest, and hence, they see absolutely no reason to defraud the U.S. government or their counterparts.
Sherri Gastelum assures taxpayers and current clients that if they are looking for unruly tax attorneys who choose to operate within the law's grey areas, then Platinum Tax Defenders is not the firm to head to.
As a respectable firm that offers tax resolutions services to its clients, Platinum Tax Defenders has a successful track record in helping its clients legally achieve tax relief and sorting through back taxes with the IRS. More often than not, clients of Platinum Tax Defenders have walked away completely tax debt free, thanks to Sherri Gastelum's skilled team of tax experts on hand.
Sherri Gastelum wishes to point out that tax fraud is an insult to all those involved, particularly to struggling taxpayers. This is because when a tax attorney defrauds the system to help a select few, the rest of the taxpayers who go by the book end up suffering. When it comes to Platinum Tax Defenders, taxpayers need not worry about the team's ethics as only just and right actions are taken during the course of their work.
Interested clients will be pleased to note that the tax experts at Platinum Tax Defenders are currently offering a complimentary consultation for first-timers, and taxpayers are encouraged to take advantage of this opportunity. For more information on Sherri Gastelum and her team of tax experts, contact 1-877-668-1807 or info(at)tax-resolution(dot)me.