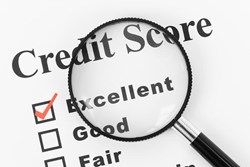 Los Angeles, California (PRWEB) September 05, 2013
In accordance with the slideshow that appeared in Accounting Today entitled "Disappearing Tax Deductions", Sherri Gastelum, president of Platinum Tax Defenders, wishes to inform all taxpayers that her team of tax attorneys have everything related to their clients' tax issues under control.
The slideshow presented on Accounting Today is courtesy of Thomson Reuters Checkpoint and it states that, "While many of the usual temporary tax deductions and credits were made permanent in 2012, there's still a large number that weren't, and that are currently slated to expire or change significantly at the end of the year."
According to Sherri Gastelum, it is not unusual for the government to change provisions and laws on a yearly basis. Some examples of deductions, credits and provisions that are slated to go at the end of the year include Educator's Expenses, Mortgage Insurance Premiums Deductions, Qualified Small Business Stock Gain Exclusion, Personal Energy Property Credit, and many more.
Sherri Gastelum and her team of tax experts at Platinum Tax Defenders say that although most of these expirations will probably not affect their clients' back taxes and tax relief statuses, their tax attorneys will still take note of the changes made and ensure that it does not disrupt their clients' current tax standings.
For example, although it is unlikely that the current Educator's Expenses slated to expire on December 31, 2013 will affect many taxpayers, it is still important for Sherri Gastelum's team of tax attorneys to keep abreast of what is going on within the industry. According to the aforementioned slideshow, The Educator's Expenses, IRC Sec. 62 (a)(D), states that "Grades K–12 teachers, instructors, counselors, principals and aides can deduct up to $250 of out-of-pocket costs above the line."
Sherri Gastelum wishes to assure taxpayers that Platinum Tax Defenders have been helping struggling taxpayers for over a decade, and that the team of tax professionals at the firm are well versed in the constantly changing landscape of taxes in the United States. Platinum Tax Defenders have a thick portfolio of success stories, many of which encompass them helping taxpayers settle their back taxes with the IRS and offering stellar tax resolution services to those who need it.
Many of Platinum Tax Defenders' clients are now completely tax debt-free and the tax attorneys their clients engaged have helped them settle their IRS tax debt for a small fraction of what is owned. Additionally, the tax attorneys at the firm have also helped taxpayers end wage garnishment and banks levies and liens. Settling payroll taxes is also part of the job scope and Platinum Tax Defenders have successfully helped their clients do just that. The firm's tax attorneys have also been praised for being honest and never making promises that they cannot keep, staying in tune with Platinum Tax Defenders' goal of legally and efficiently bringing tax relief to clients in today's troubled economy.
At the end of the day, Sherri Gastelum and her team of tax attorneys, certified public accountants (CPA), and IRS enrolled agents are well equipped to handle any changes related to tax deductions, credits and provisions that will affect their clients. Taxpayers who are interested in engaging their tax resolution services should contact 1-877-668-1807 or info(at)tax-resolution(dot)me to take advantage of a complimentary consultation with Sherri Gastelum or a member of her staff.