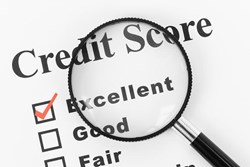 Los Angeles, California (PRWEB) September 07, 2013
In regards to the latest announcement made by the IRS published in Accounting Today on August 30, 2013 entitled "IRS Aims to Raise Fees for Offers in Compromise and Installment Agreements", the tax experts at Platinum Tax Defenders announce that they will continue to fight for their clients and ensure that they do not overpay the IRS especially when it comes to fees and penalties.
According to the article mentioned above (accountingtoday.com/news/IRS-Raise-Fees-Offers-in-Compromise-Installment-Agreements-67939-1.html), "The Internal Revenue Service has released proposed regulations that would increase the user fees for both offers in compromise and installment agreements for the first time since 2007."
The aforementioned article goes on to say, "Agencies such as the IRS are allowed to charge user fees, but the fees need to be fair and must be based on the costs to the government, the value of the service to the recipient, the public policy or interest served, and other relevant facts."
According to Sherri Gastelum, president of Platinum Tax Defenders, the proposed regulations that will increase the user fee for compromise and installment agreements will affect taxpayers who current have back taxes to settle with the IRS. However, Sherri Gastelum wishes to assure her clients that the professionals at Platinum Tax Defenders will do all they can to ensure that the changes will not financially affect their clients that badly.
Additionally, Sherri Gastelum gives her word that tax attorneys at Platinum Tax Defenders will ensure that all the paperwork and correspondence with the IRS will continue to be handled by the firm and that clients need not worry about a thing. Tax attorneys are trained to handle changes in tax laws, and no matter what changes take place, whether they involve new fees implementation or complete law changes, the trained tax attorneys at Platinum Tax Defenders will take everything in stride and ensure that their clients are detrimentally affected as little as possible.
With over 10 years of experience in dealing with taxpayers' tax issues and communicating with the IRS on their behalf, the experts at Platinum Tax Defenders assure clients that nothing much will change once the new fees come into play, which is on January 1, 2014.
Tax attorneys at Platinum Tax Defenders will continue to help their clients deal with back taxes and seek tax relief, and will strive to ensure that a bulk of the penalties and interest charges that come with it are removed. With a successful portfolio of helping their clients settle their IRS back taxes for a fraction of what owned, Sherri Gastelum and her team at Platinum Tax Defenders are confident that their tax resolution services are some of the best in the nation and that taxpayers can count on them to become completely tax debt free.
Struggling taxpayers who are seeking tax resolution services are urged to get in touch with Sherri Gastelum and her team of tax attorneys, certified public accountants (CPA), and IRS enrolled agents. They will be pleased to note that Platinum Tax Defenders is offering a complimentary consultation at their premises to help and advise taxpayers in need. Be it settling back taxes or achieving tax relief, Platinum Tax Defenders does it all. Contact them for an appointment at 1-877-668-1807 or info(at)tax-resolution(dot)me.