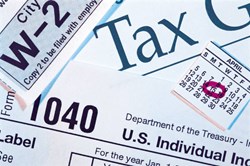 Los Angeles, California (PRWEB) September 09, 2013
Sherri Gastelum and her team at Platinum Tax Defenders are offering taxpayers advice on how to choose a tax firm that can and will properly manage and represent all their tax interests, especially when dealing with back taxes and whilst seeking tax relief.
Whether taxpayers intend to seek tax relief or settle their back taxes with the IRS, a skilled tax attorney from a legitimate tax resolution firm will be able to handle it all with no complications.
As tax attorneys are trained to communicate with the IRS on their client's behalf, they are usually able to negotiate a deal whereby their clients only have to pay a fraction of what is owned to the IRS. Another perk of engaging the services of a firm that offers tax resolution services is the fact that they will be able to help waive penalties and interest fees imposed by the IRS.
Sherri Gastelum and her team of tax experts at Platinum Tax Defenders have two main pieces of advise for taxpayers when choosing a tax attorney and a firm to represent them in matters related to taxes.
1. Set a Consultation Meeting
It is important that taxpayers make the attempt to speak to a tax attorney or someone from the firm in person. Although communication via phone and email are important, nothing beats meeting them face to face. This is also to ensure that the firm is a legitimate one, and that the tax representative knows what he or she is talking about. It is also important that the taxpayer build up a relationship with them as there is no doubt that a lot of time will be spent with them dealing with back taxes and other tax relief issues. Just like hiring an assistant or a personal tutor, personality matters, hence Sherri Gastelum advises all taxpayers to ensure that they get along with their tax representative.
2. Set Time Aside for Research
The firm's license number as well as the tax attorney's qualifications must be taken into account. All it takes is for the taxpayer to do a simple Google search and they will be able to garner some general information on the tax firm and the tax resolution services they offer. Taxpayers should also make the attempt to contact the American Bar Association to ensure that the tax attorney assigned to them is a qualified member. Contacting the Better Business Bureau (BBB) is also a good idea as the taxpayer will be able to get a clear picture of the tax attorney's rating and accreditation.
Most firms that offer tax resolution services usually offer a complimentary first-time consultation with interested clients. Taxpayers are advised to take advantage of this opportunity to meet and speak to members of the firm and to determine whether or not they will be a good fit to handle and manage their taxes.
Sherri Gastelum and her team at Platinum Tax Defenders are open to meeting interested clients and are currently offering complimentary consultations for struggling taxpayers. Those interested are encouraged to contact them at 1-877-668-1807 or info(at)tax-resolution(dot)me for more information on what the firm can do for them.