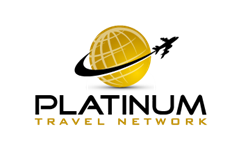 Miami, FL (PRWEB) March 24, 2014
As winter fades away, and the warm months approach, Platinum Travel Network wants travelers to set their sights on Cabo San Lucas, Mexico, when planning their 2014 spring vacation. The beautiful region offers more than just scenic beaches and luxury resorts: golf, fishing, kayaking, parasailing, snorkel cruises, horseback riding, and ATV tours are just some of the exciting activities that travelers will find in the diverse city of Cabo.
Platinum Travel Network knows that millions of young travelers are about to set off on their annual Spring Break vacations. Cabo San Lucas is a popular destination, due to the sheer volume of what is available for these visitors to participate in and enjoy. Visitors can swim up through the Sea of Cortez and Santa Maria Bay for an unforgettable snorkeling adventure, where swimmers have the chance to see whales along with all the other colorful fish that the region is famous for. If travelers prefer to stay dry but still experience the beautiful waters of Cabo, there are plenty of sunset cruise options available that feature both exciting parties and relaxing dinner excursions.
Platinum Travel Network points out that beyond the multitude of fishing and sightseeing opportunities that the region offers visitors, Cabo is home to some of the best restaurants in the country. From Nick-San's authentic Japanese-Mexican cuisine, to Flora's Field Kitchen, there is something for everyone's appetite in Cabo. At Flora's Field Kitchen, guests are treated to delicious American-styled meals served alfresco in a communal dining setting. All the meats, vegetables, and grains used at Flora's are grown and raised on the restaurant's property, ensuring that everything remains all-natural. At Nick-San, diners will be treated to an unforgettable sushi experience. The owner of Nick-San also owns his own fishing fleet, which brings in fresh catches every single day.
To round things out, Platinum Travel Network recommends that visitors to Cabo not miss out on the region's nightlife, as there are plenty of late-night opportunities available to travelers. El Squid Roe, Mandala, and Cabo Wabo Cantina are just a few of the bars and nightclubs for travelers to check out and celebrate their vacation at.
The activities, scenery, restaurants, and nightlife are all reasons why so many travelers choose to return to Cabo again and again. Platinum Travel Network welcomes all travelers to the region to experience what so many others have come to love. For more information on how to book a luxury vacation to Cabo, contact Platinum Travel Network today.
customerservice(at)ptntravels(dot)com
(512) 342-2740
Press release distributed by Reputation Maxx, a leader in online reputation management and part of a family of companies that includes Prensa Ahora and Enterate Ahora.