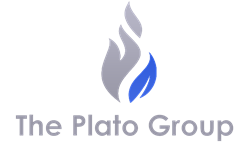 Miami is currently experiencing a boom in start-up activity, with an ever growing number of entrepreneurs and new business owners setting up shop in the city.
Miami, Florida (PRWEB) December 06, 2014
There was good news this week for US job seekers, as it was announced that the national unemployment rate had fallen to 5.8%, the lowest rate since the recession. However despite the low unemployment rate, many Americans are still struggling to find work, with the majority believing that their hometowns or cities simply do not offer adequate career opportunities. To assess the current state of job markets across America, job site Indeed.com conducted a study to find the easiest and hardest US cities in which to get a job. The sites' data team compared the populations of all the US cities against the job listings posted for each area and identified both the best and worst cites of career opportunities. The study, which was published by Forbes on 7 November 2014, found that Miami was in fact the worst city for jobseekers, with only 23 jobs per 1000 residents. The Plato Group, a Miami based sales and marketing firm strongly disagree with the study's findings and believe from their own experiences in the city that there are plenty of opportunities available to those looking for work.
About The Plato Group: http://www.theplatogrp.com/#about-us
Miami is currently experiencing a boom in start-up activity, with an ever growing number of entrepreneurs and new business owners setting up shop in the city. The city itself is even considered a hub of innovation, especially among the technology industry which has grown from strength to strength in Miami. With so many exciting new businesses opening up in the city in a regular basis, The Plato Group believe that there is ample opportunity for jobseekers to become part of young, fresh companies where their input could make a real difference to the businesses.
The Plato Group also believe that the job market in Miami is in a far healthier state than reported due to their own experiences within their own business. With the firm's services being in constant demand The Plato Group opened a further office this year to ensure they continue to meet their clients' high standards. To support their expansion the firm pushed for a huge recruitment drive, leading to them increasing their workforce by 120% in just 12 months. The Plato Group believe that although the recent study showed Miami in a negative light, in reality there are plenty of career options available in the city. "There are a lot of options out there, particularly for ambitious hardworking individuals," says Steve Dongo, Managing Director of The Plato Group, who has worked hard over the last year to build the firm up and increase their vital workforce.
The Plato Group is an ambitious sales and marketing firm that specializes in outsourced sales and direct marketing. The firm work on behalf of a variety of clients to help them increase their ROI, customer acquisition and retention. The Plato Group believe that great customer service is key to business success and focus on creating engaging campaigns for their clients that help to forge stronger bonds with consumers. Through these campaigns the firm meet with consumers directly and offer each consumer the opportunity to interact with a brand which helps to promote and encourage customer loyalty and boost their clients overall sales.