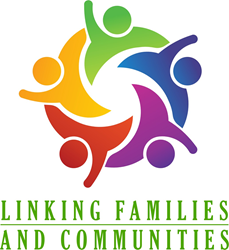 "If we're selected as a winner, we hope it will be just the beginning of a larger effort to make play a way of life for kids and families in our community." states Elizabeth Stanek
Fort Dodge, Iowa (PRWEB) July 11, 2016
This week, Linking Families and Communities was selected as a finalist in the Play Everywhere Challenge, a $1 million national competition that will award outside-the-box ideas to make play easy, available, and fun for kids and families in cities across the U.S. The Challenge is hosted by KaBOOM!, a national non-profit dedicated to bringing balanced and active play into the daily lives of all children, particularly those growing up in poverty in America.
Linking Families and Communities created an innovative plan to make the grassy area surrounding the bus stop at 9th Street and Central Avenue into a playscape for children and families that includes playable art, games and music. The Downtown Fort Dodge Playscape was selected as a finalist out of a pool of more than 1,000 applications nationwide. Winners will be announced in early fall, 2016.
The Challenge, developed in collaboration with the Robert Wood Johnson Foundation, Target, Playworld, the U.S. Department of Housing and Urban Development, and the National Endowment for the Arts, attracted an outpouring of creative ideas to spark kids' imaginations and get their bodies moving. Linking Families and Communities' idea came from a passion for getting kids more involved in movement, music and art.
"The playscape will be beautiful and useable, with everything meant to be touched and played on, from the art to the musical instruments and the large spheres. We want children, families and adults to use it, whether it's while they wait for the bus, at an event, like Market on Central or are just walking through the downtown area. We want people to stop and play awhile. Children need to play; it is how they learn best and we want to encourage families to play together. Strong children and strong families equal strong communities" said Elizabeth Stanek, Executive Director of Linking Families and Communities.
"We were astonished at the number and quality y of the applications we received," said James Siegal, CEO of KaBOOM!. "To us, it shows a huge, untapped potential to reimagine cities with kids in mind, and boost their opportunity to get the play they need to thrive. And when kids thrive, cities thrive."
Kids need play to grow up healthy, resilient and ready for life. Research shows play is vital to healthy brain development and is pivotal to how kids learn problem-solving, conflict resolution and creativity--in other words, the skills they need to succeed as adults. Yet today, too many kids, especially those growing up in poverty, are missing out on play because of families' time pressures, the lure of screens, and a lack of safe places to go. Meanwhile, evidence shows missing out on the chance to play puts kids at risk for challenges ranging from obesity to anxiety to trouble adjusting in school.
"We're thrilled at the possibility that Fort Dodge's kids could win this fantastic new opportunity to learn and develop from play," said Stanek. "If we're selected as a winner, we hope it will be just the beginning of a larger effort to make play a way of life for kids and families in our community."
Winners for the competition will be selected in fall 2016. To learn more about Linking Families and Communities' ideas for making play happen everywhere, contact Elizabeth Stanek at 515-955-5437 or visit their website at http://www.linking-families.com and ThisIsFortDodge. To learn more about the Play Everywhere Challenge, including a gallery of ideas for what Play Everywhere could look like across the U.S. please visit http://kaboom.org/playeverywhere