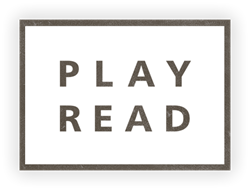 The Future of book recommendation.
Santa Monica, CA (PRWEB) October 26, 2015
PlayRead Studio (http://www.playread.com), an international production agency, is announcing the official launch of their new learning platform. PlayRead has developed a more attractive way for audiences to learn about books. This platform will allow readers of all ages to learn about all genres of books by engaging in visual and cinematic trailers.
PlayRead provides authors with the opportunity to publish information about their books in a brand new format. It functions as a conduit where readers can visually see the synopsis of both new and classic books. These compelling trailers are perfectly crafted to deliver a visual interpretation of some of the best books available today, appealing and engaging to a young audience.
"We are proud to launch this platform for a new generation of readers," said company CEO Orson Salazar. "The book trailer brings new opportunities for filmmakers in the digital scenario. It is the future of book recommendations."
In creating this platform, PlayRead hopes to bring together leading filmmakers from around the world to create engaging book trailers. Book trailers can also serve as an endorsement opportunity for celebrities as they can use their influence to promote upcoming books. As the trailer is picked up by bloggers and magazines, a celebrities endorsement can help with book sales, providing buzz throughout the media.
For more information, please visit: https://playread.com.
About PlayRead
PlayRead offers a streamlined platform where readers can learn about books via cinematic book trailers. Authors can take advantage of PlayRead to reach children, teens, and adults with eye-catching visual trailers.
Contact
Enrique Roa
PlayRead
424-653-0195
hello(at)playread(dot)com
Website: https://playread.com