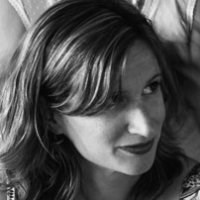 (PRWEB) January 09, 2014
Launch Solutions President Michele Nichols will host a free marketing short course and roundtable discussion at the 2014 SPIE Photonics West conference. Both hour-long sessions will take place on Wednesday, February 5 in The Moscone Center, Room 101, Exhibit Level.
The optics industry faces significant market disruption, both in DoD cutbacks and new opportunities in medical devices and other fields; however, many companies find traditional marketing and advertising to be off the mark for their customers. These market-specific classes will explore strategies that attract targeted engineering and scientific buyers.
The sessions are intended for CEOs, VP of Marketing or Sales, product managers, marketing staff and others who are responsible for ensuring a healthy pipeline and who are looking to grow sales. Attendance is free and included with free exhibition registration.
The first course, Inbound Marketing—How to Bring Customers to You, will explain inbound marketing and its application to the optics and photonics industry. Attendees will learn effective marketing tactics and best practices to attract and engage new customers. This session will take place Wednesday, Feb. 5 from 10:30 to 11:30 a.m.
The second event, Marketing Roundtable: Wins and Lessons Learned in Our Industry (An open discussion), will give CEOs and product managers a chance to compare marketing notes, success stories, and lessons learned with their peers in the industry. Nichols will offer specific tactics for improving marketing and sales ROI. This session will take place Wednesday, Feb. 5 from 3:30 to 4:30 p.m.
This year's SPIE Photonics West exhibition and conference will be held February 1-6, 2014 at The Moscone Center in San Francisco, Calif., U.S.A. Photonics West is the largest event for the laser and photonics community in North America, focusing on a range of topics such as biomedical optics, biophotonics, translational research, industrial lasers, optoelectronics, microfabrication, and optical MEMS.
About Launch Solutions
Launch Solutions (http://www.launchsolutions.com) specializes in B2B marketing for optics, high tech and services companies looking to grow. Based in Rochester, NY, Launch Solutions works with companies in the U.S. and globally to create and execute marketing strategies and develop intellectual property. Founded in 1986, the team includes marketing consultants, writers, designers, and web/SEO specialists from diverse business and technical backgrounds, all focused on helping clients increase sales and meet business objectives.
About Michele Nichols
As president of Launch Solutions, Michele develops and defines winning PR and marketing strategies for high tech, optics, photonics and services companies looking to grow sales. She helps companies develop and leverage their IP portfolio, enter new markets, launch new products, and integrate new acquisitions. With an MBA and fifteen years experience in improving service delivery, Michele approaches challenges with practical tendencies and a "big picture" view. Her areas of expertise include organizational development, process improvement, precision manufacturing, and optics.