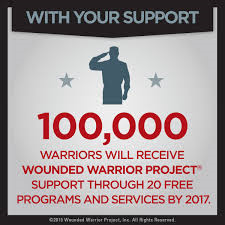 Alex Figliolia Jr. 20 K for Veterans Day Donation Match in Support of Wounded Veterans
New York City (PRWEB) November 25, 2015
WITH 18 DAYS LEFT IN FUNDRAISING CHALLENGE, LOCAL BUSINESSMAN HAS RAISED NEARLY $30,000 FOR WOUNDED WARRIOR PROJECT
Gotham Motorcycles General Manager, Alex Figliolia Jr. has matched $15,000 in on-line donations to help wounded veterans.
Staten Island, New York: Alex Figliolia Jr., General Manager at Gotham Motorcycles, 364 Bay Street in Staten Island, has matched $15,000 in donations to the Wounded Warrior Foundation bringing the total amount raised during this one month challenge to $29,230.00.
The local businessman launched the donation challenge on November 11, 2015, asking contractors, plumbers and local business owners to make donations directly to the Wounded Warrior Foundation through their on-line supporter page.
Alex Figliolia Jr. is matching every donation made between Veterans Day and December 11, 2015, dollar for dollar up to $20,000.00. The goal was to find 1000 donors to give $20 each but people can donate any amount they want. The minimum suggested donation is $2.25, the price of the New York City Metropolitan Transit Authority subway fare.
Said Alex Figliolia Jr. "I am overwhelmed by how generous people have been. We have had small donations from plumbers in the amount of $100 dollars and larger donations up to $2,500 dollars with every single penny being matched by me and going directly to the Wounded Warrior Foundation to help veterans."
With Thanksgiving just days away, Figliolia wanted to remind people that donations are still being accepted. Anyone wishing to donate on-line can do so by visiting http://www.Gothamsi.com or http://www.alexfiglioliajr.com. Both sites have a link directly to the official Wounded Warrior Project donation page for the Alex Figliolia Jr. 20k for Veterans Day Matching Donation Challenge event.
If you would prefer to donate by check, please make checks payable to Wounded Warrior Project and in the memo place the code P110591. It is important to include the code so that your donation can be tracked and matched. Mail your check to: Wounded Warrior Project | P.O. Box 758517 | Topeka, Kansas 66675-8517 | ATTN: Community Events. You may also drop checks to Gotham Motorcycles at 364 Bay Street, Staten Island, NY 10304.
All donations can be tracked via web page. Each Friday, Alex Figliolia Jr. will match donations from the previous week.
Gotham Motorcycles is located on Staten Island and is accessible by Metropolitan Transit Authority buses.