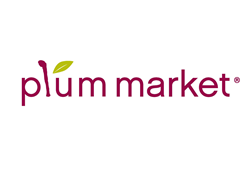 "This is a terrific location for us. We can serve new guests in Ann Arbor as well as communities all around Washtenaw and the surrounding counties." - Plum Market CEO Matt Jonna
Ann Arbor, MI (PRWEB) October 28, 2015
Plum Market (http://www.plummarket.com) announced today that its second Ann Arbor location will open on November 11th, expanding their footprint to five full-service grocery stores overall with four in the state of Michigan and a fifth in Chicago.
"This is a terrific location for us," said Plum Market CEO and Co-Founder Matt Jonna. "From our new store in the North Campus neighborhood we can serve new guests in Ann Arbor as well as communities all around Washtenaw and the surrounding counties."
At the new store located in the North Campus neighborhood at 3601 Plymouth Road, next to Green Road and with easy access to US-23, Plum Market will continue its mission of providing the best selection of All Natural, Organic, specialty, and a ton of local products in a full service shopping experience. The new store will also feature:

A large presence from Ann Arbor's own Zingerman's, including freshly baked breads and pastries delivered daily from Zingerman's Bakehouse, fresh cheese from Zingerman's Creamery, decadent candy from Zingerman's Candy Manufactory, and a Coffee Bar exclusively serving fresh coffee and espresso from Zingerman's Coffee Company.
A WineBar that will host weekly events with featured speakers, premium wines, and informative discussions coordinated by Master Sommelier Madeline Triffon.
A Growler Filling Station for fans of local craft beer.
Plum Market Kitchen's signature prepared foods made fresh daily by a team of in-house chefs, ideal for dining in the Lounge or taking to go.
All Natural proteins from Niman Ranch and sustainable seafood from The CleanFish Alliance available daily in the Meat and Seafood Department.
And the best selection of Natural, Organic, Local, and Specialty items throughout the store.
The new Plum Market store will host a Ribbon Cutting Ceremony at 8am on the 11th. Guests are welcome to visit the fully-stocked store, shop, and enjoy product demos and samples throughout the store Wednesday through Sunday. A Rewards Sign Up Station will make it easy for new guests to sign up for the Plum Market Rewards program. Guests are also invited to a special Opening Weekend Event on Saturday the 14th from 11am to 3pm that will feature live music from a DJ, free samples, and fun festivities.
Plum Market's first-ever Flash Sale Frenzy will begin at 8am on Opening Day and go until closing time on Sunday, November 15th. Flash Sale items will include:
Zingerman's Candy Manufactory Original Zzang! Bars for $1.49 (reg. $3.99)
12 Count Boxes of KIND Bars for $11.99 (reg. $23.89)
See's Candies 1lb boxes of assorted chocolates for $14.99 (reg. $27)
10" Achatz Handmade Pie Co. Pecan, Apple, or Pumpkin Pies for $9.99 (reg. $19.99)
Zingerman's Bakehouse Baby Cakes for $7.99 (reg. $19.99)
Zingerman's Bakehouse Banana Bread for $3.99 (reg. $8)
All Natural Niman Ranch Boneless Pork Chops & Roasts for $3.99/lb. (reg. $7.99)
CleanFish Farm Raised Whole Loch Duart Salmon for $7.99/lb. (reg. $13.99)
Cases of San Pellegrino Sparkling Water for $9.99 (reg. $28.68)
Imported Pons Olive Oil for $6.99/Liter (reg. $13.99, excludes organic)
Fresh Mozzarella for $4.99/lb. (reg. $10.99)
Cascading Phalaenopsis Orchids in 6" Terra Cotta Pots for $14.99 (reg. $24.99)
Visit http://www.plummarket.com or Like Plum Market on Facebook for up-to-date details. Flash Sale offers will also be valid at Ann Arbor–Maple Road location.
About Plum Market
Plum Market is your neighborhood grocer for Natural, Organic, Local, and Specialty items. The privately owned Michigan-based company operates full-service grocery stores in Chicago, Illinois; Bloomfield Township, Michigan; and West Bloomfield, Michigan; in addition to its first store in Ann Arbor located at 375 North Maple Road. A new location inside the Detroit Metropolitan Airport is opening October 30th. For more information, visit http://www.plummarket.com or Like Plum Market on Facebook.