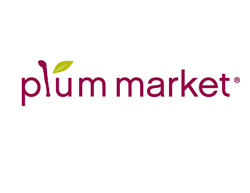 "Partnering with local charities is something we're really passionate about, and to be able to work with the Carr family and help raise support for the children who have these brain tumors, we're honored and thrilled to be able to help." - Marc Jonna
Farmington Hills, Michigan (PRWEB) February 28, 2016
Plum Market (http://www.plummarket.com) has announced a new partnership with The ChadTough Foundation that will help raise support and awareness for the Michigan-based foundation during the month of March. The partnership is part of Plum Market's commitment to Community Involvement and will include a fundraising campaign that will take place at all Plum Market grocery store locations.
"We couldn't be happier to support ChadTough," said Plum Market Co-Founder Marc Jonna. "Partnering with local charities is something we're really passionate about, and to be able to work with the Carr family and help raise support for the children who have these brain tumors, we're honored and thrilled to be able to help."
The ChadTough Foundation is based in Saline, Michigan, and supports Pediatric Brain Tumor research and awareness nationwide. The Foundation is named after Chad Carr, a heroic young boy who recently lost his 14-month battle with Diffuse Intrinsic Pontine Glioma, or DIPG. With help from the ChadTough Foundation and other DIPG organizations, exciting advances have been made in understanding this disease and moving closer to one day finding a cure.
The fundraising campaign will begin March 1st at four Plum Market stores in Michigan and one in Old Town Chicago. Guests will be able to donate one dollar or more to the ChadTough Foundation at the register. Guests will also be able sign their donation slips, which the stores will display until the fundraiser ends on March 31st. All funds raised during the campaign will go directly to ChadTough.
For more information, please visit http://www.plummarket.com/plum-market-partners-with-chadtough
About ChadTough
The mission of The ChadTough Foundation is to fund research and raise awareness for Pediatric Brain Tumors with an emphasis on Diffuse Intrinsic Pontine Glioma (DIPG). To learn more about ChadTough please visit http://www.chadtough.org
About Plum Market
Plum Market is your neighborhood grocer for Natural, Organic, Local, and Specialty items. The privately owned Michigan-based company operates full-service grocery stores in Chicago, Illinois; Bloomfield Township, Michigan; West Bloomfield, Michigan; and two stores in Ann Arbor, Michigan. A location inside the Detroit Metropolitan Airport also opened in October 2015. For more information, please visit http://www.plummarket.com or like Plum Market on Facebook.