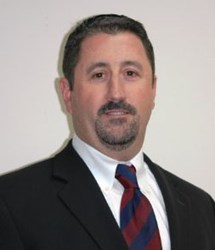 I'm excited about the timing of PM's western expansion and the opportunity it brings to me personally.
Lansing, MI (PRWEB) February 05, 2014
For the last six years, telling clients you're setting up shop in California might have earned raised eyebrows and serious doubts. However, in 2014, the Golden State is showing positive numbers and attracting businesses again.
"Expanding westward was part of our strategic plan, and California is an excellent location," said Mike Kulka, CEO and founder of PM Environmental. The company inaugurated its Sacramento office this January. "We wanted to better serve our clients in the West and take advantage of the economic upswing."
California's above-average economic growth was fueled by expanded construction and financial industries. Moreover, California posted more new construction jobs than any other state in 2013.
For an environmental services company like PM Environmental, which provides Environmental Due Diligence services, including Phase I & II Environmental Site Assessments, Property Condition Assessments and LEED and Green Building services, the rebound in construction and finance means more business.
The company also took advantage of local talent, hiring on John Wharff as Vice President and Western Regional Manager. Wharff, an Environmental Services industry veteran with 18 years of leadership experience, has spent much of his career overseeing and managing environmental programs for private companies in California as well as Environmental Protection Agency (EPA) grants in the state.
"I'm excited about the timing of PM's western expansion and the opportunity it brings to me personally. We've seen a marked improvement in commercial lending activity since the second quarter of 2013. Additionally, in the forecast events I've attended, most market sectors are optimistic about 2014 and a continued, but measured, recovery," said Wharff.
With historically progressive environmental laws, California also promises to provide a steady stream of new opportunities for PM's Energy and Sustainability services. The state ranked in the top 10 for most LEED-certified space per capita in 2013.
For PM Environmental, expansion to California hasn't been met with raised eyebrows, but nods of agreement.
About PM Environmental
PM Environmental, Inc. was incorporated in 1992 and is a full-service environmental consulting firm with offices throughout the United States. PM is ranked #1 in Michigan and nationally has ranked in the top 20 environmental consulting and engineering services company by EDR ScoreKeeper™ over the last five years. Services include Environmental Site Assessments, Property Condition Assessments, Brownfield Redevelopment, Environmental Compliance Audits, Building Facilities Services, Underground Storage Tank Management, LEED and Energy Auditing Services, and more. For more information, please visit http://www.pmenv.com and follow us on Twitter @PMEnvironmental.
###