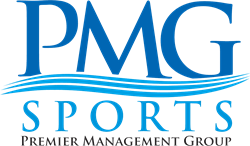 I have been in and around the Olympic movement for 25+ years. I've never seen as much excitement as I have for beach volleyball in Rio! Corporate America loves hot properties and our clients are the hottest! - Evan Morgenstein
New York, New York (PRWEB) June 01, 2016
PMG Sports represents the top four men's beach volleyball players in the United States who will now join forces to take on the world at the Rio Games this summer. Following the Sunday conclusion of the Olympic qualifier and FIVB Grand Slam Moscow Open, the teams of Phil Dalhausser and Nick Lucena and Jake Gibb and Casey Patterson have earned enough points to fill the 2 open team spots on the 2016 U.S. Men's Beach Volleyball Team roster bound for Rio de Janeiro, Brazil.
Gibb and Patterson established their presence early in the campaign with an impressive run in 2015 that started with wins at the first 3 AVP Tour events of the season including the FIVB St. Petersburg Grand Slam. Most recently, the duo took home a spirited victory at the AVP Huntington Beach Open May 8th.
After teaming up in August of 2015, Dalhausser and Lucena have come on strong with first or second place finishes in 8 of their first 9 FIVB tournaments against international competition. Dalhausser won the 2008 Gold Medal in Beijing while Lucena brings added veteran experience as the reigning U.S. Men's Beach Volleyball Player of the Year.
Brazil's well-known affinity for beach volleyball is one of the many reason's the beach will be a hotspot for global fans and sponsors this summer. The fast-paced, intense matches provide non-stop entertainment for the fans and ample airtime for sponsors looking to invest in activations such as apparel patches, temporary tattoos and social media posts. This year's beach volleyball competition will provide lucrative exposure for any product or service that can be associated with aiding athletes on the beach such as sunscreen, recovery products, health & fitness apps and apparel categories from sunglasses to hats and other accessories.
"I have been in and around the Olympic movement for 25+ years. I've never seen as much excitement as I have for beach volleyball in Rio! Corporate America loves hot properties and our clients are the hottest," said PMG Sports President & CEO Evan Morgenstein.
For sponsorship opportunities please contact Evan Morgenstein at evan(at)pmgsports(dot)com or call (919)459-5426. For media inquiries please contact Matt Uberseder at matt(at)pmgsports(dot)com or call (919)459-5428.
About Premier Management Group (PMG Sports)
Premier Management Group is an elite sports marketing agency with a goal to create a space in the industry that is completely unique through superior creativity and innovation. PMG Sports has set out to provide each of its clients with the same level of professional representation and service. Additionally, PMG Sports is an industry leader in providing corporate consulting services and treats each client, whether an athlete or corporation, with an added personal touch. For more information, visit our website at http://www.pmgsports.com.