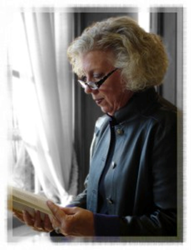 Rather than fearing, resisting, and sabotaging your change efforts, today's reality requires facing, embracing, and engaging change at all levels of the organization—with understanding and enthusiasm.
Chicago, Illinois (PRWEB) March 18, 2014
Project Management Institute, Chicagoland Chapter Professional Breakfast meeting will take place in downtown Chicago this week. The speaker for the event is Chris Clarke-Epstein CSP who will present about "Communication, Collaboration and Change Management. The three C's for success in a business environment".
Date: Thursday, March 20th, 2014
Time: 7:30 AM-9:30 AM
Price: $25 Member; $30 Non-member
Location: Drinker Biddle & Reath LLP, 191 N. Wacker Dr., Ste. 3700, Chicago IL 60606-1698
Please register on-line by March 18th. No Walk-ins allowed.
Chris' work on building effective teams, maximizing personal creativity, and thriving during change has energized audiences around the world with sensible ideas, sound research, and boundless enthusiasm.
Project management professionals are encouraged to attend, to network with peers, meet other chapter members and enjoy the learning experience from listening to this great speaker and author who will have attendees ready to apply what they learned once the meeting ends.
Register today to reserve your seat!
About the Speaker:
Chris Clarke-Epstein, CSP is a change expert who has spent the last 28 years challenging diverse groups including senior leadership teams, middle management supervisors, and health care professionals to apply new knowledge. Her presentations blend an innovative delivery of sound theory, activities that lead to practical solutions and infectious enthusiasm that send participants home ready to apply what they've learned.
Author of and contributor to more than 15 books, Chris teaches and writes in critical areas such as understanding the dynamics of change, delivering effective feedback, dealing with conflict, and building high performance teams. Her skills have taken her around the world working for various large companies. Chris served as adjunct faculty at the Center for Telecommunication/USC, is a Certified Speaking Professional, a Certified Health Consultant from the BCBS Association, and is past president of the National Speakers Association.
Interested in being a Chapter member? Join the PMI Chicagoland Chapter today!
PMI Chicagoland Chapter progresses the mission and objectives of the Project Management Institute (PMI) by advancing and promoting the project management profession within local businesses, universities and professional organizations in the Chicagoland area.