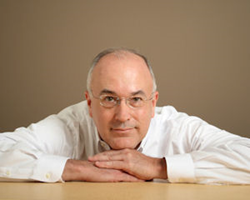 Wheeling, IL (PRWEB) March 27, 2014
Experiencing the impact of change and fatigue within your current environment?
PMI-Chicagoland, the Chicago chapter of the Project Management Institute (PMI), is pleased to present the President and Managing Director at Group Atlantic, Scott Stribrny where he publicizes Change Management and his successful strategies for planning in the ever changing environment.
Attendees will learn

How to communicate change effectively to all stakeholders
How to prepare your project plan for change
How to handle organizational change
Register Here for April Dinner Event
Location: Chevy Chase Country Club, 1000 N Milwaukee Ave. Wheeling IL, 60090
Date: Wednesday, April 9, 2014
Time: 5:30 PM – 9:00 PM
Price: $40 (Chapter Member) $55 (Non Member)
PDU: Participants earn 2 PDUs
Registration closing date is Sunday, April 6th, at 6.00 p.m. No refunds or walk-ins permitted.
Don't miss out on this refreshing event where you yourself can gather edifying methods on how to plan and stay focused in this ever changing environment.
About Guest Speaker:
Scott Stribrny is a senior Consultant with Cutter Consortium and senior advisor to Global 100 CEOs, CFOs, and program and project managers worldwide on the effectiveness, rewards, and risks of their high-tech programs and policies. Currently advising on agile organizations, high-performance teams, techniques for effective product requirement definition and risk management, as well as adapting modern software development techniques to fit specific business needs. Management interests include change management, new paradigms for organizational design, and technology-based competitive strategy.
Mr. Stribrny possesses 30 years of diverse experience. He has designed and built real-time mission critical software and has led successful multi-year, multimillion-dollar development programs. His accumulated management experience ranges from growth companies to Fortune 50 conglomerates in many industries, including systems development, telecommunications, financial, insurance, information services, and manufacturing.
About PMI Chicagoland: The PMI Chicagoland Chapter progresses the mission and objectives of the Project Management Institute (PMI) by advancing and promoting the project management profession within local businesses, universities and professional organizations in the Chicagoland area. To find out more about the chapter and project management resources visit us at our website.