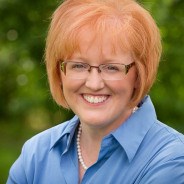 'Politics are a fact of life in a corporation. Whether you love them, hate them or just try to survive them, the question is not IF you play politics, but rather, how well you play.' - Melody Moy, Corporate Politics, Workshop Faciliator
Chicago, Illinois (PRWEB) February 20, 2014
PMI Chicagoland, is excited to host an important professional development interactive workshop, facilitated by the very engaging Melody Moy, for experienced project management professionals working in corporate environments.
Register today for this workshop.
Only 5 seats left!
Workshop Facilitator: Melody Moy, PMP
Date: Saturday, March 1, 2014
Time: 8:00 - 8:30am Registration & Continental Breakfast
8:30am -12:30pm Workshop
Hosted At: DePaul University, 8770 W. Bryn Mawr Ave, Chicagol, IL, 60631 on 3rd floor
Price: $149
Participants can earn 4 PDU's for attending.
Attire: Business
As scope and level of responsibility expands, one's ability to read and react to the political landscape becomes increasingly important for achieving goals, for delivering value to stakeholders, and ultimately, for career success.
Register by February 27, and enjoy this highly interactive workshop that will help you:
1.) Learn how to play with integrity
2.) Understand the factors that impact leadership credibility
3.) Identify unwritten rules in organizations & how they impact you
4.) Design an action plan to increase leadership credibility
This program is most beneficial for experienced professionals who work in a corporate environment and have responsibility for one or more of the following:

Team management
Managing projects and change
Process management
Working with decision makers
This event is nearly full, with only 5 seats available. If you would like to reserve a seat, please register before February 27, 2014
Melody Moy Bio
Melody Moy is a personally engaging speaker and facilitator with expertise leading transformations of multi-million dollar scope. She has survived, thrived, and, like many, taken a few painful dives (ouch!) in her 20+ year career. A former corporate vice president, project manager, IT professional, training expert, consultant, and coach, Melody has successfully navigated corporate structures, led teams, and coached hundreds in complex environments including merger/acquisition, bankruptcy/turnaround, outsourcing, system implementation, corporate restructuring, relocation, and crisis management.
Melody holds an MBA from St. Edwards University, a BS in Computer Science from the University of Illinois, a PMP certification, an ICF coaching certification and has been certified in Leading Organizational Change (Bridges).
About PMI Chicagoland: Chartered in 1977 and with a membership base of over 4,000, the Chicagoland Chapter is one of the largest (6th) and most active chapters in the world. Programs are focused on serving local project management practitioners, organizations and universities by providing the tools and support needed to embrace, value, and promote success in project management. If you would like to become a member of the Chapter or would like to volunteer please visit our website http://www.pmi-chicagoland.org.